When a CT Cover Story Coincides with Your Life
A long-time subscriber continues to find CT relevant to her life and ministry.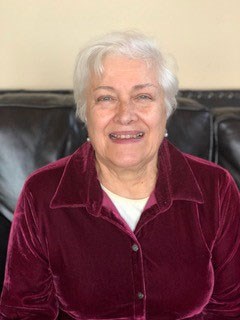 Helen Laack has had a 50-year relationship with Christianity Today. So what keeps the long-time subscriber engaged?
"I continue to read CT because it is even more relevant to my life than it has ever been," said Laack, who works on affordable housing issues and lives in Minnesota.
Case in point: a recent cover story that called on the faith-work movement to address the concerns of the majority of working class people and find theological depth beyond the vocational experience of professionals.
"It was fascinating to come home to that article in the mailbox after a lunch session with evangelical pastors and church leaders planning the next year's meeting topics," said Laack. "At least two of those present had listed the need to develop better economic diversity in our congregations—and we were all from white-collar congregations. It provided a lot of food for thought for me, a member of a mostly upper middle-class congregation."
The cover story also touched on themes that have intersected in Laack's life since she left her childhood home in Wisconsin for college at 16.
"Over the years, I've lived in six states and have learned that 'home' is where God has placed me," she said. "Not that that was an easy lesson to learn."
Part of making peace with these moves came from a poem that CT published in the mid-1970s, shortly after Laack and her family relocated to Arizona, a place she had never considered herself living in.
"The poem was written from the point of view of a missionary dying far from 'home,' family, and friends," she said. "I kept a copy of it for years while I gradually realized that I was there in the desert because that's where God wanted me to be."
Location has had little bearing on Laack leaning into a calling as a community advocate. While her husband worked for a season in Kentucky with the Christian Reformed World Relief Committee (CRWRC), Laack learned that the local residents in the county they lived in had no medical access for 40 miles—and that the closest hospital was out of state. She joined with other concerned residents to find a solution.
"We were able to work with Vanderbilt Medical School along with resource volunteers from CRWRC," she said. "With the active involvement of the local residents, Western Lee County Clinic was built."
After a season of staying home with her children until they were school age with some part time and volunteer work, Laack started a career in financial services.
"When I finally started at Prudential Financial as an intern (not quite as old as Robert De Niro in The Intern, but still pretty "mature" to be chosen for the program!), I had no idea of the great variety of experiences I'd enjoy (or not!) over the next 27 years," she said.
Her community and career interests intersected during her family's relocation to Scottsdale, Arizona and then later to Rochester, Minnesota.
"Here, my work is more involved with groups working on affordable housing issues and a significant problem of discipline and academic disparity across races in our public school system," she said.
Having access to introspective and in-depth Christian thought in a variety of places and circumstances via CT has been a blessing to Laack.
"What I really find provocative and interesting is the global reach of authors found in every issue of CT," she said. "The authors of three recent articles I found moving are authored by a woman living in Burundi, an Australian evangelist, and a corporate executive from Colorado. Where else do we have opportunity to hear from such a broad range of solidly Christian thinkers?"
Laack began giving to CT recently, after realizing that in today's climate there's a real need for readers to support nonprofit journalism they believe is important.
"The moment I realized that these economic and industry trends were going to affect me personally was when CT's sister publication Books and Culture was shut down," she said. "The realization that there could be no more of these thoughtful and challenging periodicals in my mailbox brought the troubling trends into my front door."
Laack learned that CT was also a nonprofit that relies both on subscription and donor support, and she decided she wanted to do something about this.
"Here was a way that I could support the mission of CT and related publications and also get a tax deduction," she said.
Laack has also chosen to support CT through her IRA Charitable Rollover. Individuals that are interested in giving to CT out of their annual required minimum distribution simply need to know three items:
You must be of the age 70 ½ or older
The maximum annual IRA rollover as a charitable distribution is $100,000
The contribution must be a gift to a charity, sent directly from your IRA Plan Administrator
The benefit to you is that the distribution is not included in your adjusted gross income, so you benefit regardless if you itemize deductions on your tax return or not.
In order to take advantage of this tax benefit, you simply instruct your IRA Plan Administrator to send your distribution amount of choice as a gift directly to Christianity Today:
Christianity Today

Donor Relations
465 Gundersen Drive
Carol Stream, IL 60188
More information can be found here.
"The news articles are helpful, but more so the in-depth coverage of topics not found anywhere else," Laack shared.
Donors like Laack who see CT's unique scope and nuance play a crucial role in ensuring that the ministry will continue into the future.
Morgan Lee is associate digital media producer at Christianity Today.