How Christianity Today Formed a Minister to Surfers, Astronauts, and Rodeo Clowns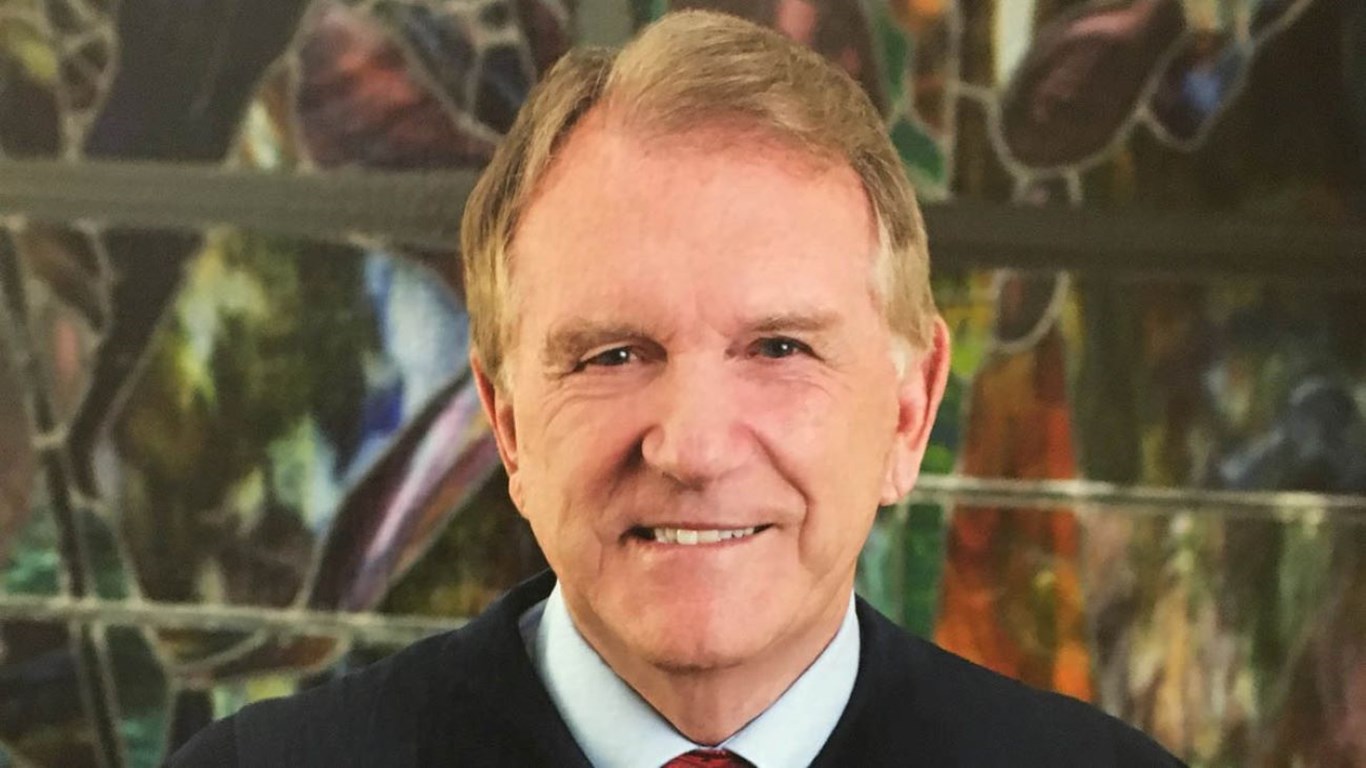 Vic Pentz pastored to an eclectic group of people, with a little help from a magazine.
Serve in ministry for nearly 50 years and you're bound to have some good stories. For Vic Pentz this included a stint as a chaplain to astronaut flight crews for NASA and to the world's largest rodeo, the Houston Livestock Show and Rodeo.
In his NASA gig, Pentz led devotions and prayed with astronauts hours before their space shuttle launched at Cape Canaveral.
While less intimate, the rodeo was just as invigorating. Appearing before crowds of 50,000, Pentz would pray for the event and end with a grand conclusion: "In the Name of Him who knew all about what it means to be a cowboy–who was born in a stable, who rode an unbroken colt into the city of Jerusalem, and who one day will separate the sheep from the goats, even your Son. Amen." The crowd would explode with shouts of "Yeehaw!"
Pentz's most colorful ministry stories come from Texas, but he wouldn't have been in ministry at all if it weren't for an independent, evangelical church in Riverside, California with a big neon sign that read, "Jesus is the light of the world." Pentz and his siblings grew up in this church and in a household where children tithed their allowances, memorized Bible verses, earned gold pins for Sunday school attendance, and practiced Bible sword drills.
Pentz even became a Christian through a flannel graph.
"Mrs. Manderville showed us a flannel graph with three hearts—black, red and white," said Pentz. "I let my black heart be washed by the red blood of Jesus so I might receive his gift of a white heart. Jesus came to live in this new white heart and became my forever friend."
After high school, Pentz considered a number of Christian schools, but ultimately chose Pomona College, a liberal arts college in Southern California. As a student in the 60s, the realities of the Vietnam War, the Civil Rights movement, and the Sexual Revolution intellectually challenged his faith. For answers, Pentz turned to two ministries for guidance.
"Amidst the chaos were two pivotal influences—my InterVarsity group and Christianity Today magazine," he said. "With InterVarsity I found a community of Christian students to study and pray with through the tumultuous craziness of 60's life. In the pages of Christianity Today I found something just as important: a God who was a match for Philosophy 101 and thoughtful Christian answers for going toe to toe with Freud, Marx and Darwin."
After graduating, Pentz felt a call into ministry and attended Princeton Theological Seminary for a year. After struggling with whether he was "cut out" to be a pastor, he left and took an internship working as an evangelistic beach minister among surfers in San Diego. The internship—and potentially the Pacific Ocean—reassured Vic of his call to pastoral ministry. He finished his degree in 1974 and worked in full-time ministry until retiring in 2016.
Throughout his four-plus decades in ministry, Pentz worked with young people, planted churches and served as senior pastor. He ministered in vastly different geological locations, including California, Washington State, Texas, and Georgia. His final pastoral call was as the senior pastor of Peachtree Presbyterian Church in Atlanta, the largest congregation in the Presbyterian Church (USA).
"Someone has said that the key to success in a vocation is to find something you love to do so much that you would pay to do it, and go find someone who'll pay you to do it," said Pentz. "I discovered that I really do love doing what pastors do. God gave me that incredible gift."
Pentz's fondness of Christianity Today has continued from when he first subscribed as a college student. He feels as though he "grew up" with the magazine.
"I remember in the 1980s looking forward to the monthly black cassette tapes in the early days of Preaching Today and–wonder of wonders–having a few of my own sermons featured along the way," said Pentz. "A compulsive sermon planner, in pre-digital days, I used to literally go through and clip and file articles from virtually every issue of CT in a file cabinet with manila folders from Apathy—Zacchaeus. One year, I ordered subscriptions for all my elders delivered to the church and put in their boxes."
Vic believes Christianity Today is continuing to ask the right questions, listen well and keep its finger on the pulse of today's generation. He looks to Christianity Today for an engaging reflection on today's issues, always in the evangelical tradition and from a solid Biblical perspective.
"Karl Barth was famously quoted as saying the Christian should hold the Bible in one hand and the newspaper in the other," recalled Pentz. "In that image, CT would be on my desk in the middle."
Pentz and his wife Becky became Christianity Today Sustaining Partners in 2019.
"Supporting CT is one small way to say thank you all for the many blessings of the ministry in my life," he said. "Like me, every generation of Sunday School kids need a way for their heads to catch up with their hearts. Christianity Today has done that for countless thousands of us over the years. I want to keep alive for the next generation of evangelicals the best of what I've known in mine."
Caitlin Edwards is marketing & communications strategist at Christianity Today.