The Ultimate Christian News Link List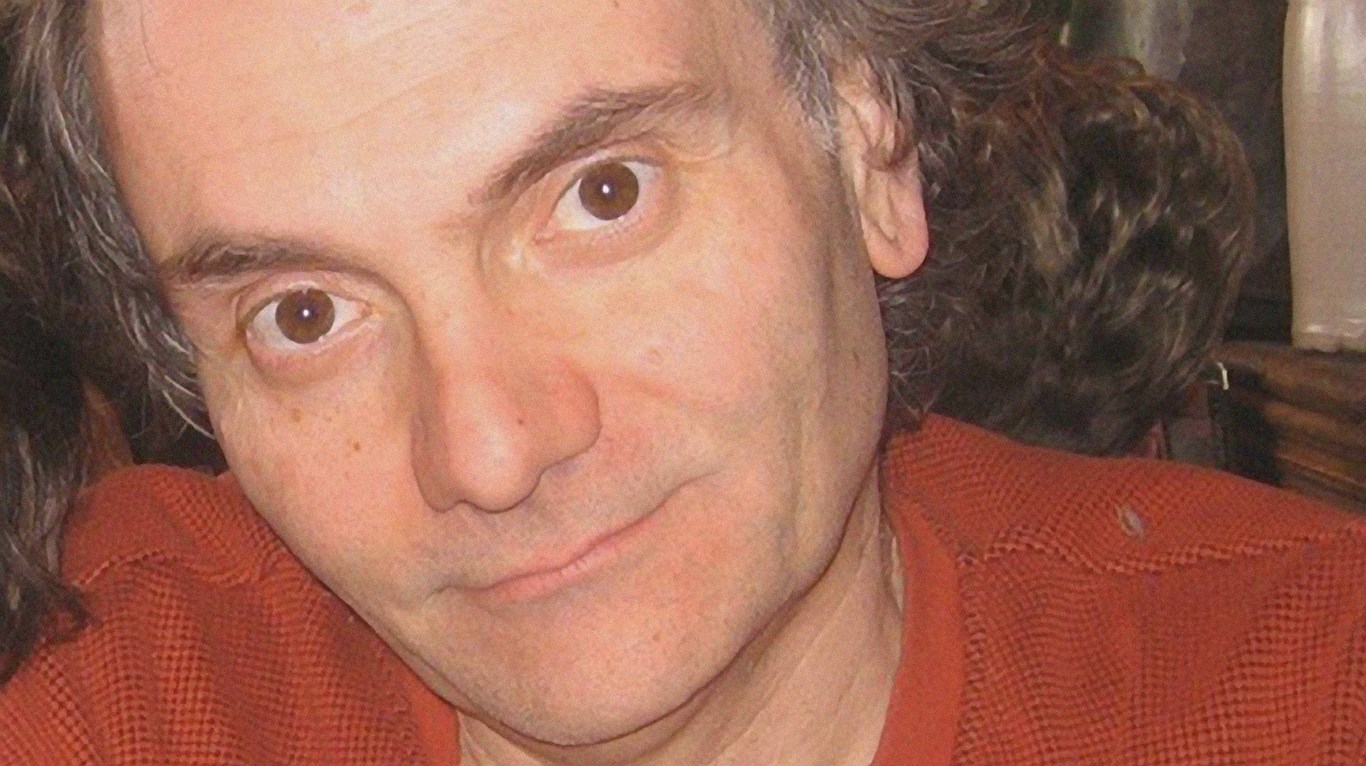 Blogger Paul Wilkinson brings the best of the blogosphere to PARSE.
Readers now have one more reason to love Leadership Journal's PARSE (formerly Out of Ur) blog: the weekly Wednesday link list.
This expansive selection of interesting headlines and features from across the Christian world comes to PARSE from new contributor Paul Wilkinson. A Christian bookstore owner in Ontario, Canada, Wilkinson has been blogging for more than five years on his own site, Thinking Out Loud, and recently connected with Leadership's editor Skye Jethani to bring his popular link list to PARSE.
"I was also reading PARSE long before I started blogging," Wilkinson said. "I was honored to be asked to do something that would put me as a lay leader in the company of pastors even though in academic terms, I don't deserve to be there."
Even the most avid blog-readers are bound to find a new story or headline from Wilkinson's list, so we asked him about his Internet habits and how he navigates the Christian blogsophere.
First, could you tell me a little about yourself? How and when did your blog come about?
The blog was a continuation of a newsletter I was doing for a local Christian bookstore. I had been including a number of articles about a variety of topics and people said they enjoyed them, so I thought I'd make them available for a wider audience. I had been reading Christian blogs for several years up to that point, and figured I had an already established local readership. Although I've done a lot of writing in various media, I wasn't really expecting the audience that developed.
Now really … what's your secret? How do you track down the headlines you highlight each day?
It's random and not-random at the same time. I have no alerts and no subscriptions, other than, ironically, the daily Christianity Today update. But I do have enough bookmarks to choke the average browser. They're a mixture of aggregators (sites which are basically portals to other sites) such as the three Alltop religion related pages, Christian news sites (about 25, including some which are very focused on particular issues), and a huge collection of blogs, some of which I visit at least weekly, and others that I check out from time to time. I like to think I do have a life outside the computer however, so some of it is simply hunches and good timing, and the stories arrive each week not unlike the animals in the movie Evan Almighty.
Are there trends in blogging/coverage that you see as particularly encouraging? Or that concern you?
My greatest concern is that the banter back-and-forth online doesn't end up polarizing people, or alienating new believers or seekers. The blogosphere is a microcosm of the larger church and while the optimist in me longs for a day when the Body of Christ is more unified, there are signs that some groups are slowly splintering off, reminding me of what scientists call "continental drift." I guess I also long to see more original writing. It's so easy to simply reblog something that a noted Christian leader said that week, or the latest examples of moral failure. The same voices and the same stories are constantly echoing off the Internet walls. There are also some high profile bloggers who no longer accept comments. I can understand their frustration, but at that point, in my opinion, their blog isn't really a blog, and there's no opportunity for dissent on the one hand, or building reader community on the other.
What types of stories and news interest you the most?
I love celebrating when somebody is doing something truly refreshing, willing to reinvent the ecclesiastic wheel, so to speak; or doing something online that is entirely seeker targeted. But I also enjoy simple things like music reviews. The blogosphere is completely dominated by book reviews, but I believe Christian music is still a powerful force. The problem is nobody is servicing social media writers with the latest CDs. And I love writers who leave themselves vulnerable, pastors who are transparent, or leaders who are willing to do Q & A online. I like blogs that are faith-focused. The pastor who is into Formula One racing on the weekends, really should have two blogs, not one. The home-school mom who writes about the struggles to be both parent and teacher really needs a separate blog for reporting her Thai food experiments.
Some of your links are obviously off-ball, news-of-the-weird-type church occurrences. Do you think it matters that we pay attention to stories like these? Or is it just for fun?
There's a danger in paying too much attention to the quirky stuff. I noticed that early on, and started a daily devotional blog, Christianity 201, which I've been doing now for 365 days a year since April, 2010. It gets 100-200 readers daily, but even if nobody showed up, I'd do it because it keeps me balanced. Each day's reading contains some scripture. It is really difficult some days to find new sources for C201 articles. There is a lot of personal opinion online, but not so much Bible exposition. I've talked to many bloggers about guest writing for me at C201 who've said, "I could never do devotional writing." A few of those were pastors.
But I've digressed from your question. I think the weird stories remind us how much goes on in the name of Christianity, and how much latitude some people feel their faith affords. We have to remember that some week, these stores are the only perception some people have of what Christians and Christian living looks likes. Scary!
PARSE is a resource aimed at pastors and church leaders. How important is it for today's leaders to be online and following news and blogs? What are the benefits?
I think even pastors in small rural churches need to have a macro view of what's going on outside their own geographic area and their own denomination. The blogosphere offers a bigger picture. But more to the point, I think that Christian blogs offer insights into resources and ideas that may be applicable. Despite both mass marketing and niche marketing by Christian publishers, many pastors are blissfully unaware of what's out there in terms of resources for evangelism, small group ministry, or even the church library.
For several different reasons, my wife and I haven't attended much in the way of Christian conferences, but through the Internet - whether it's an important blog article, a sermon podcast, or the latest worship song on video - we can feel the same "recharge" that Christian leaders get when they attend such things, minus the bad night's sleep at the hotel! If you don't do conferences and don't do Christian blogs or news sites online, you might be operating in a ministry vacuum.
I also think it's important for pastors and church leaders to be aware of trends, but also to be aware of the people who are influencing their people. There are few websites where you have to show ministerial credentials to gain entry. The 'net allows equal access and pastors need to see and hear the voices their parishioners are reading and listening to. It takes a lot of work to be aware of everything, but this is an information age.