How a Seasoned Preacher Keeps Growing In His Craft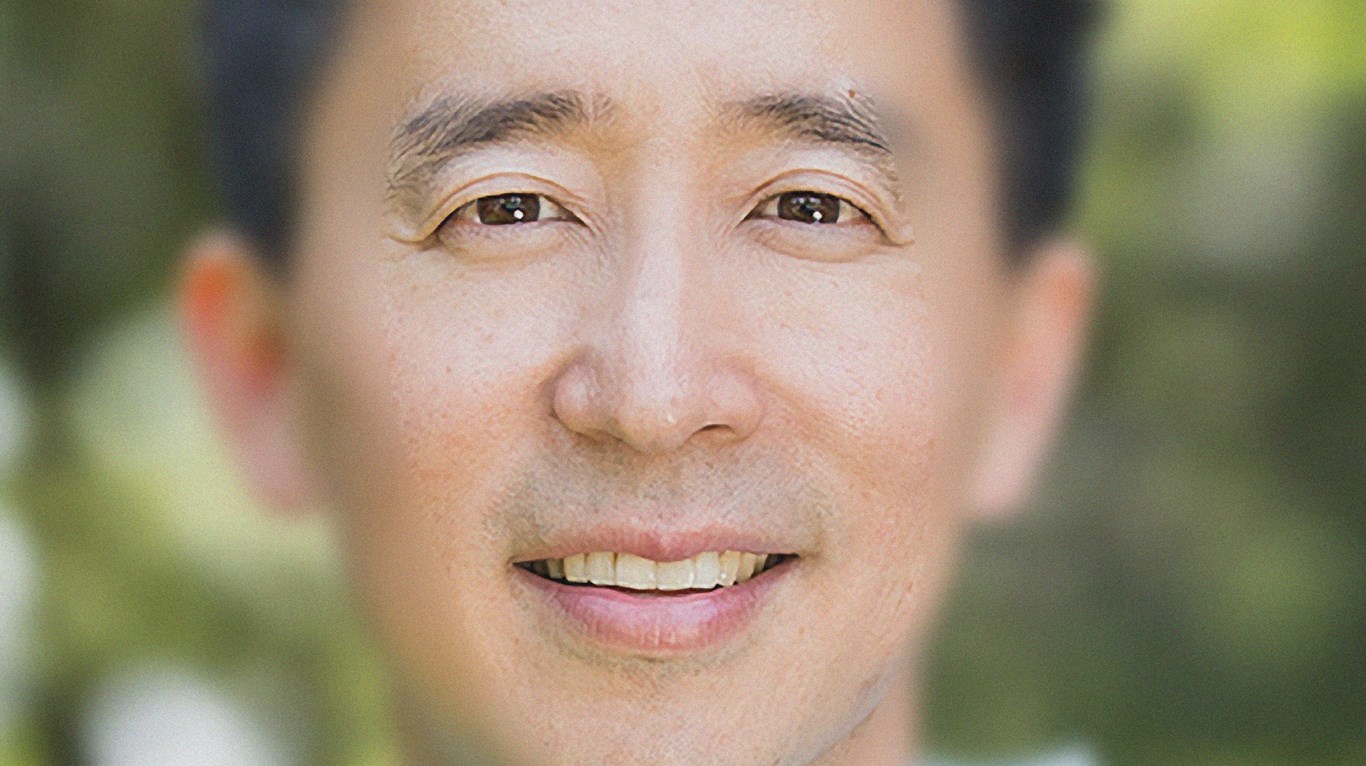 Pastor Ken Shigematsu on the influence of PreachingToday.com.
Christianity Today equips thousands of pastors like Ken globally. Give a gift to connect more pastors with Christianity Today's resources.
Give Now
Christianity Today equips thousands of pastors like Ken globally. Give a gift to connect more pastors with Christianity Today's resources.
Give Now
Let's begin by having you introduce yourself.
My name is Ken Shigematsu, I'm a businessman turned pastor, but in some ways I feel like a vagabond. I was born in Tokyo, but our family moved to New York City when I was a young boy, then to London, England. Our family moved to Vancouver, Canada, when I was seven. I went to college in the Chicago area, then returned to Tokyo to work for Sony. I eventually attended Gordon-Conwell Theological Seminary. In 1996, I began pastoring Tenth Church, a diverse multi-site church in the heart of Vancouver.
Out of all the other online preaching resources, what drew you to subscribe to PreachingToday.com?
The most inspiring and helpful class in seminary was my preaching course with Dr. Haddon Robinson. He once said in class, "As a boy, I wondered why some people would preach for 20 minutes, and it would seem like an hour, and other people would preach for an hour, and it would seem like 20 minutes. I suppose I have been spending the rest of my life trying to answer that question."
Haddon suggested that one of the best ways that I could improve my preaching would be by using Preaching Today, and I respected his opinion enough to subscribe. It has been so valuable that I have been renewing my subscription year after year for the last 20 years. And I typically visit the website a couple of times a month, but more often in the weeks preceding Easter and Christmas. What makes Preaching Today unique from other website is the quality of material. The quality of the material is unsurpassed!
How does Preaching Today's resources help or influence you, and how do you use them?
After consulting exegetical technical commentaries, I sometimes wonder how I can best communicate the historical and cultural background or the grammatical nuances of a text. It's helpful to see how a few premiere preachers approached an obscure text that feels long ago and far away, and found ways to communicate it in a clear, fresh, and accessible way to a modern audience.
As a pastor who's been serving the same church for nearly 20 years, I'm always looking for fresh material at Easter and Christmas. At these times of the year I am especially grateful for the creative, original illustrations that Preaching Today provides. One, of the many examples of this, happened during a Christmas Eve service. I was trying to convey what it meant for God to come to us that first Christmas. I wanted a fresh image of the Incarnation, so I went on the Preaching Today site, and found an illustration from the life of Billy Joel:
On her 12th birthday Billy Joel's daughter was in New York City, and the pop musician was in Los Angeles. He phoned her that morning, apologizing for his absence, but told her to expect the delivery of a large package before the end of the day. The daughter answered the doorbell that evening to find a seven-foot-tall, brightly wrapped box. She tore it open, and out stepped her father, fresh off the plane from the West Coast. Can you imagine her surprise? Perhaps you can. Your gift came in the flesh too.
On another occasion, as part of a year-long emphasis in our church called Fullness of Life for Every Child, we've been seeking to highlight God's special heart for children, particularly vulnerable kids, both in our own community and around the world. As I was preparing a message with Milissa Ewing, our family pastor, I was able to identify some very helpful statistical material from Pastor Bryan Wilkerson, who addressed this topic in a sermon featured on Preaching Today's website.
What do you appreciate most about Preaching Today?
The excellent quality of the sermons, the illustrations, and the skill articles. The Internet provides a ton of information for pastors to draw on for their sermons, so much of the material is predictable and mediocre. The editors at Preaching Today obviously have an eye for quality, and so I know that every time I go to Preaching Today I'll find fresh, relevant material.
I know you've been speaking at a few conferences recently. When, or if, you bring up Preaching Today, what is the response like?
Pastors always feel like Sunday is right around the corner. When I talk about how much of a practical help Preaching Today has been for me, pastors—especially younger ones who are just getting the hang of preaching—are really grateful to learn about a resource that can literally start to help them right now, as they anticipate preaching this Sunday.
What are some of your favourite Skill Articles you have read on Preaching Today, and why are they your favourite?
Matt Woodley and Jeffrey Arthurs have written helpful articles that have encouraged me to have a disciplined focus on the big idea. I'm a strong believer that the best sermons are not a running commentary on a passage, but culminate in a single, pointed memorable idea that emerges from the text. As Haddon Robinson would say, the best sermons don't scatter buckshot, they deliver a bullet. While I believe this, I'm still tempted to cram too many good ideas into a message. Matt's wisdom around being disciplined, and condensing a big idea into 12 words or less, is very practical, and one I come back to again and again.
Now that you are contributing to Preaching Today, what is that like?
It feels like a real privilege. I am deeply grateful to be able to make a small contribution to a ministry that has impacted my preaching in such a big way. As a pastor who regularly preaches, and is now also engaged in a writing ministry, I've been reflecting a fair amount on the creative process, and specifically how our creativity works on a ten-day cycle. Some of these reflections underpin my piece for Preaching Today, Hitting Your Creative Peak, which discusses some of the influences that first helped me. I was also grateful for the 50 or so comments that were posted in response to it, which affirmed—through the experience of other pastors—some of what I had been reflecting on, broadened the conversation, and added fresh ideas to the topic.
How would you summarize what Preaching Today does for the pastor?
When I was in seminary, I had the opportunity to play tennis against someone who had been a member of the U.S. Davis Cup team. I was a rank amateur playing against a pro. I lost the match, but I felt that I won knowledge about how to become a slightly better tennis player, in observing how the pro across the net played the game. Even though I've been a pastor for nearly two decades, I honestly feel very much like an amateur, a beginner with so much I need to learn. Preaching Today helps me, and other pastors, observe skilled pros (in the best sense of that word) play their game, and as a result helps elevate our preaching game.
I was also a quarterback on my high school football team, so when Haddon Robinson mentioned that, "What passing is to a quarterback, preaching is to a pastor—it's not everything, but it is a big part of what a pastor does," it really caught my attention. Preaching Today helps make me a better pastor—that is, a better preacher—which helps to enhance my overall pastoral and leadership ministry. I'm so very thankful for Preaching Today!
Finally, as a fun question, what is on your bedside table?
A couple of novels A Prayer for Owen Meany by John Irving and Gilead by Marilynne Robinson, Generous Spaciousness (a book that addresses LGBTQ issues) by Wendy VanderWal-Gritter and After You Believe: Why Christian Character Matters by N.T. Wright.
Andrew Finch is the administrative editor for PreachingToday.com.