Christianity Today's Depth Guides This Faithful Reader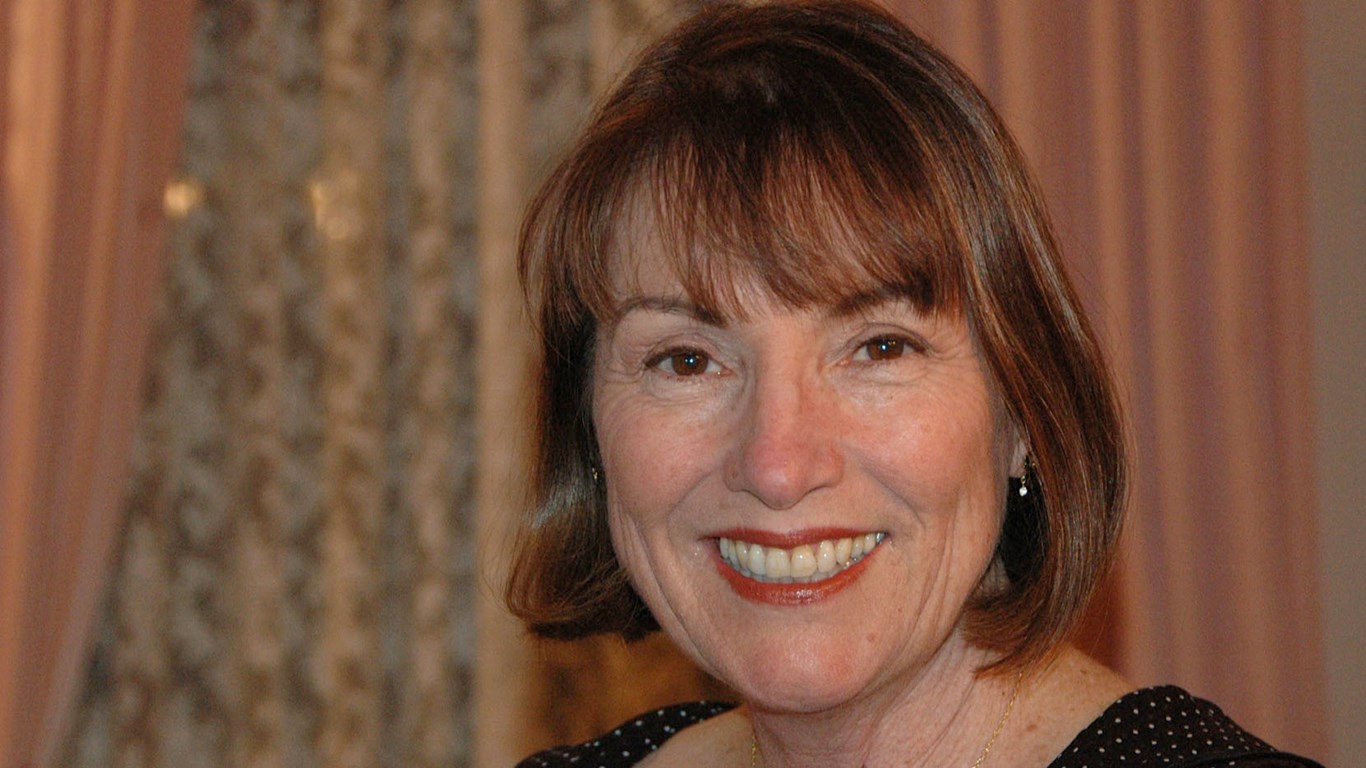 Marcia Lawson uses CT to understand how the Bible's wisdom and truth connects with today's issues.
She's a musical theater lover, one of Oracle's first employees, and most recently, a grandma.
But most importantly, Marcia Lawson is a Christian—and one deeply passionate about using her mind.
"Some Christians think that using intellect, theology, and Bible knowledge is detrimental to engaging with nonChristians," Marcia said. "Others imply that, in discipling seekers and growing believers, knowledge can distract, or can actually do harm."
Their worries aren't completely off base, says Lawson.
"We can do harm if we get caught up in pride and arrogance, or if we fail to see from the other person's point of view, or to try to walk in their shoes," she said. "But knowing Scripture is part of Beautiful Orthodoxy (CT's ministry cause)."
A two-decade constant of Lawson's intellectually-driven faith has been Christianity Today. When her daughters were in junior high—they're now in their 30s—their school participated in a magazine fundraiser. Lawson flipped through the options and came across a publication she'd never heard of but that nevertheless piqued her interest: CT.
"I asked my pastor which Christian magazine he would recommend and he said CT," said Lawson. "I've been reading it ever since. I don't know if I've ever thrown away a magazine. Each one feels too precious to let go of."
Lawson grew up in government subsidized housing in Stockton, California and first encountered Christianity through a Salvation Army youth ministry. After the family moved when Lawson was a teenager, she begged her parents to take her to the local Salvation Army church.
During that time, Lawson became a Christian. But her religious experience at the time wasn't sufficiently deep for her.
"There was a lack of intellectual basis for my faith," said Lawson. "There was lots of heart and lots of outreach, but I guess I didn't think to ask the questions and the answers weren't offered."
Lawson drifted from her faith during her college and early adult years before returning to church after she had her first daughter.
"God sent me the perfect pastor for my inquiring, rational, and intellectual approach to life," she said.
Lawson, who lives in the San Francisco Bay area with her family, is also a Bible Study Fellowship (BSF) leader.
"For an intellectual person like me, in order to believe my faith well enough to tell someone else, I needed to believe it rationally," said Lawson. "That only happened when I came to know the Bible in its fullness."
CT has been an important resource for Lawson to understand how the Bible's wisdom and truth can make sense in today's context.
"When it comes to the news, I need to think it through. You can't just tell me and expect me to believe it," said Lawson. "I need to see logical, rational, fallacy-free truth of an issue. Christianity Today has been alongside me as a reliable magazine with clear journalistic standards. CT has a desire to dig deeper into issues and look further into the truth rather than just going with the easy position."
CT has also provided Marcia with resources to equip her and her network with a thoughtful and balanced approach on faith and current events.
"CT gives me good things to talk to my friends and pastor about," she said. "I'm always forwarding articles and saying 'let's talk about this.'"
One example: an analysis on Micah 6:8 from the October 2017 issue that wrestled with the Holocaust and the idea of the banality of evil.
"I read and re-read that article several times," said Lawson.
Beyond encouraging its readers to thoughtfully consume news, Lawson also appreciates CT's commitment to an evenhanded voice.
"Editor in chief Mark Galli has spoken out sternly about not forwarding something before it's true and not being too gullible. I really appreciate CT gently pushing its readers to be more critical and reflective," said Lawson. "I appreciate the tone of the articles that I've read."
Lawson became a Sustaining Partner after learning CT was a nonprofit ministry and to do her part in helping to advance thoughtful Christian journalism.
"Speaking the truth, careful reliable journalism, standing up for the things that are going on in our culture today, the global and local and national perspective—this is all part of CT and it's so important to me," said Lawson.
"CT is a fabulous ministry partner as I try to help people notice how extremely germane knowledge is to all three transcendentals— truth , goodness, and beauty," she said.
"I consider CT a friend."
Morgan Lee is associate digital media producer at Christianity Today.