Andrew Wilson Won an Award for Writing About the Bible's Weirdness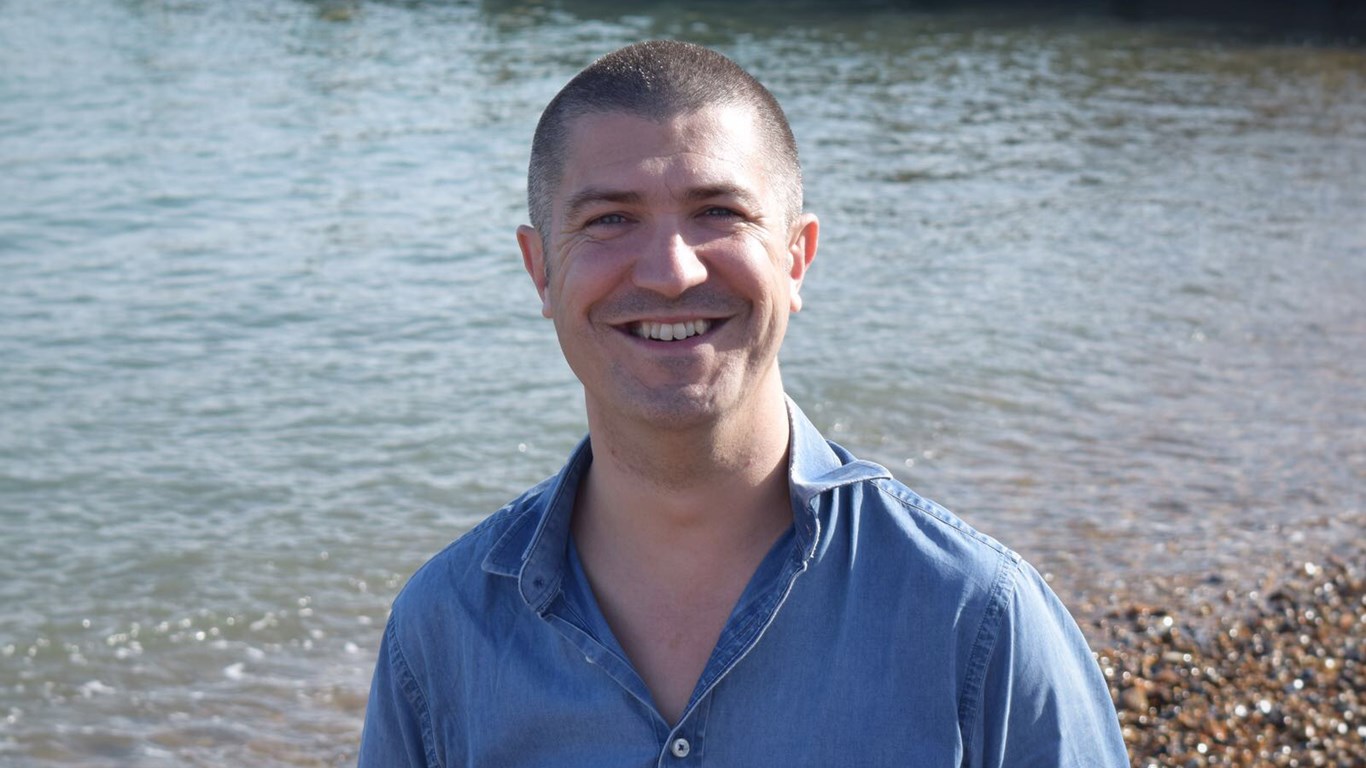 CT's longest-tenured columnist on where he draws inspiration for his craft.
Andrew Wilson isn't afraid of tackling some of the stranger parts of the Bible.
In a recent Christianity Today column, Wilson offered his perspective on a story in the Gospel of Mark where Jesus casts a demon out of man, then sends the demon into a herd of pigs who subsequently charge down a cliff and drown in the sea. In another column, Wilson wrote about Elisha being insulted by a group of young men. After the prophet curses them, two bears emerge from the woods and maul 42 of them. One of Wilson's column is called "When Jesus Got the Bible Wrong."
So where does he get these ideas from?
"When you teach the Bible to ordinary people—regular folks in church—the questions they have and the questions you have are usually the same," said Wilson, who has two master's degrees in theology and a PhD.
In the case of the story about the bears, Wilson was asked twice about that passage of Scripture in two different settings. He says that too often, people look at complicated parts of Scripture and either suggest it's incoherent or flatten out the problem and say "Nothing to see here."
Wilson's approach when he comes across these passages is to consider the point of the text, the problem, the solution, and then how it leads us to worship.
"I don't just want people to say 'Oh, okay," said Wilson. "I want them to wonder or delight."
Aside from his gig as CT's longest-tenured columnist, Wilson is the teaching pastor at King's Church London, a reformed charismatic congregation. He and his wife Rachel also are the parents of three children, two of whom have special needs, and live outside of the city, in Eastbourne.
Wilson began writing popularly after completing his first master's degree. On his own, he started crafting 1,000-word essays about the nature of God. After he was 12 chapters in, he connected with an editor who helped him publish his first book, Incomparable: Explorations in the Character of God. Since then, Wilson has written seven other books and become an active blogger and a frequent contributor to The Gospel Coalition.
In his first piece for CT Wilson examined how John Milton, William Paley, and Charles Darwin all help us answer the question, where did we come from? Back in 2013, Wilson submitted his self-declared "quirky" piece to editor in chief Mark Galli.
"It came back with the most unbelievably intense feedback, noting that my average words per sentence was something like 16.1 and what worked for CT was something like 12.4," said Wilson, laughing. "I'd never seen anything like that. I thought, these guys are serious."
The feedback left Wilson impressed with CT and began the start of his now five-year column career.
"One of the things that makes CT unique is the range of readers. They're in circles that wouldn't necessarily find me," he said. "I like CT's substantive coverage and enjoy the perspective and range. Plus, as a writer, you find your work in between writers you have a lot of respect for."
Wilson also feels strongly about CT's ministry cause, Beautiful Orthodoxy.
"Beautiful Orthodoxy has a broad and inclusive impulse but there is no lack of courage or clarity on the important issues," said Wilson.
Because no British counterpart exists to CT, Wilson finds himself often recommending it to his friends. "I share CT with friends as a publication that's worth reading, not because I agree with everything that's written, but because there's breadth and clarity."
Earlier this year, Wilson won a first place award from the Evangelical Press Association for best standing column. His most recent entries looked at the meaning behind the clothing that Saul and David wear and the curious array of weapons that Old Testament characters use to fight battles with. Partially inspired by his column, his next book will explore how God is a God "of things," an exploration that will examine "how physical objects like clothing, honey, sheep, and bees are things that God has made that are meaningful in some way."
In the meantime, you can continue to find his work in the magazine.
"I hope my column might make us think about how to read the Bible in a way that makes people rejoice," said Wilson.
Morgan Lee is digital media producer at Christianity Today.