How an Essay on a Despairing Christmas Carol Showcases CT's Value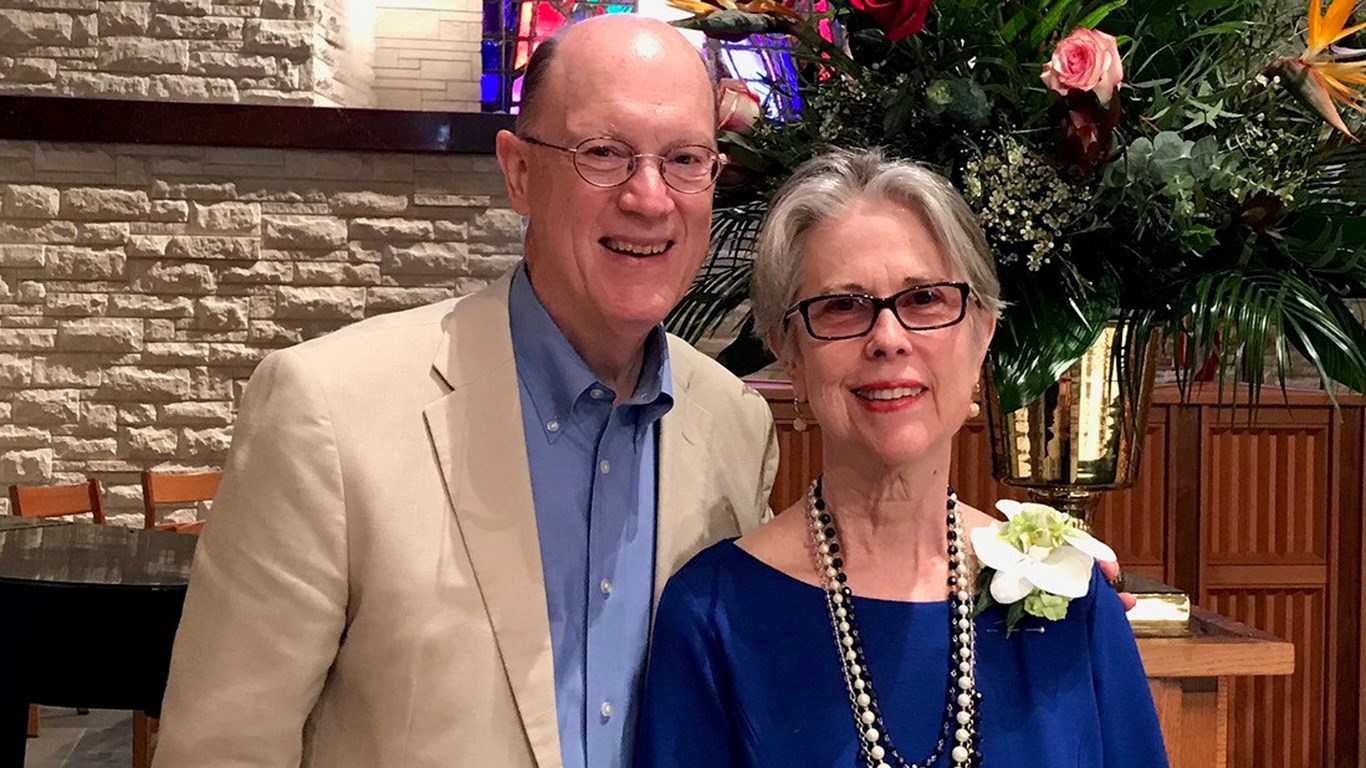 Why a longtime reader was deeply moved by a recent piece on "I Heard the Bells on Christmas Day"
His name is Ralph Stone, he was raised in a city called Rockford, and he grew to become a geologist. He still laughs heartily when people remind him that this is all true.
"The usual comment is that it makes it easy to remember my name," said Stone, who now lives in Houston, Texas after a long career in the oil industry. Though his day job has been outside of the evangelical world, his life outside of work has been closely connected to it. Stone and his wife Meredith graduated from Wheaton College just over 50 years ago and started reading CT shortly thereafter "because we needed something more to keep us informed."
In fact, one of Stone's first experiences with the magazine came through his relationship with his Christian apologetics professor Harold Lindsell, an early CT editor. He and his wife were subscribers intermittently through their adult lives, often pausing when they lived abroad during stints in Vietnam, Poland, and the United Kingdom. One publication they loved was Books and Culture and when that publication appealed for support, they responded right away.
"It was highly informative and it held our interest for years," said Stone. "We also had been subscribers to Leadership Journal."
They watched as publications that they loved—be they CT titles or secular ones—began to falter as the print journalism industry began to get battered.
"We were desirous of supporting informed Christian print journalism," said Stone. "The idea of surviving as a nonprofit ministry was certainly a sensible thing, so we responded."
Stone and his wife have long strived to approach their faith with a theological, philosophical, historical, and literary approach and have found CT helpful in that respect.
CT has been "a platform for informed, educated, thoughtful, well-reasoned journalism," he said, and one of the reasons they're Sustaining Partners. "CT has helped inform how we think and respond in the world around us, whatever the cause or area, whether political or economic or social or theological. CT articles over the years have been formative for our thinking."
But while many times CT has intellectually engaged them, they also remember articles that spoke to them personally. Last year, Stone sent an email to the Christianity Today editors about a piece on Henry Wadsworth Longfellow's "I Heard the Bells on Christmas Day" from the December 2018 issue:
"A Carol for the Despairing" is a brilliant and succinct gem of an essay that I will treasure. I suppose there may be informed critics who will wish to poke holes in it because of their particular historical views, but that may be to their loss as readers. The author thoughtfully engages one's literary impulses, to intersect our historical, theological, and even musical, frames of reference—all to present a message of great hope grounded in Scripture. My only regret is that the article's title expresses an emphasis a bit "off" from the result of reading the essay. I actually by-passed it in my first review of the magazine because I wasn't interested in reading yet another article about despair during the Christmas holiday season."
Left out of his email was a personal reason Stone found the essay so poignant. One of their children had taken his own life in his 30's.
"There's a verse in Longfellow's poem that says something about how there is no peace on earth and yet the poem continues 'God is not dead,'" he said. "That essay movingly related to our experience."
Beyond the connection that Stone made with the poem, the piece, and his own life, he offered praise to author Kristen O'Neal for her ability to weave together the historical background, literary critique, and a gospel message.
"She wrote an essay that's true to life and our experience," said Stone. "This essay exemplifies the best in Christian journalism. It's why you read magazines. It's a brilliant essay that draws on different impulses from our backgrounds and in the end points to the good news."
Having spent so many decades in the church, the Stones sometimes finds themselves troubled by what they see from the evangelical church at large, and how it's been co-opted by those with a moralistic bent. Yet he finds CT's mission of Beautiful Orthodoxy to articulate what he believes the Christian faith should look like.
"It's encouraging to me that you're finding new ways of communication," said Stone. "The Quick to Listen podcast, CT editor in chief Mark Galli's weekly email, the continued good quality of articles in the magazine. All of those are good things."
Morgan Lee is digital media producer at Christianity Today.