This Cuban Pastor Was on a CT Cover. Authorities Threatened Him.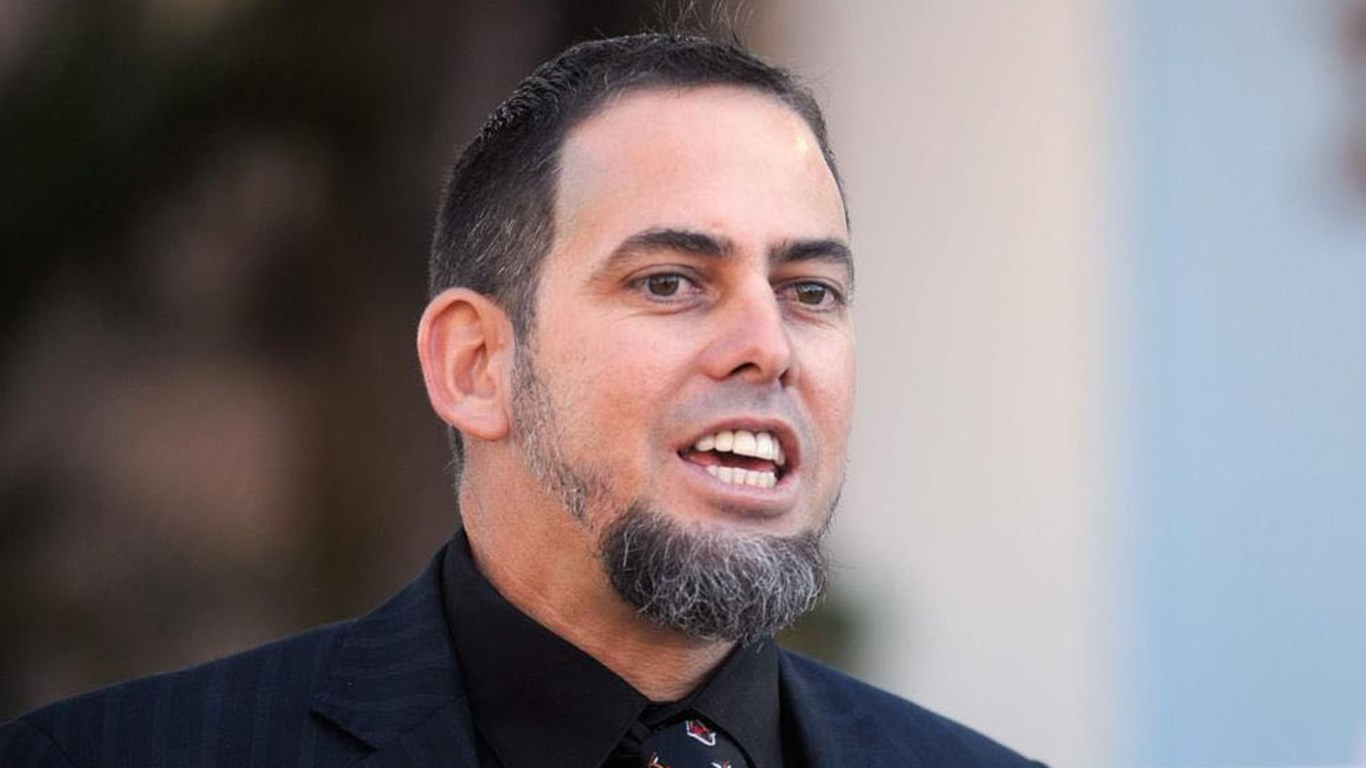 Mario Felix Lleonart Barroso's long history of standing up for religious freedom--even when it costs him.
On the cover of Christianity Today's July 2009 issue is a young man who stands looking at the camera and holding a Bible. He is Mario Félix Lleonart Barroso, a Cuban pastor who planted and pastored Baptist churches in Villa Clara and Havana for years. "Cuba for Christa. Ahora!" the headline reads. "An improbable revival that didn't wait for political change."
Despite his image appearing on the cover, the story only identifies Lleonart Barroso by his first name and his age, 33:
On Tuesdays [he] leaves his wife and two daughters and hitchhikes the 35 kilometers from his rural Western Baptist church of 70 to a Bible institute to teach New Testament. The trip can take three hours each way. "It's a miracle that I arrive," said Mario. "It's a sacrifice to leave my flock alone, but it's worth the pain. We must train new pastors well."
Lleonart Barroso's hardships for practicing his faith began well before he appeared on the cover of Christianity Today but his appearance on the magazine was also a turning point for his own life. Today, he lives in the United States, where he arrived with his family as asylum seekers in 2016. But for years, he was relentlessly persecuted.
Military service in Cuba was compulsory, and as a young man, Lleonart Barroso expected that he would be required to serve. But the military denied him, finding his and his family's faith undesirable. Instead, he was sent to a labor camp. Though he was eventually freed, able to attend and graduate from University of Havana, because he was not a Communist Party member he struggled to find a job until he and his wife became missionaries through an American-funded program. In 2006, he became a pastor. Three years later, he landed on the cover of CT.
This appearance caught the attention of the head of Cuba's Office of Religious Affairs, who warned a leader in his denomination that she intended to go after Lleonart Barroso for his actions. The government began to monitor his actions and behavior and from 2011-2013, Lleonart Barroso was arrested or detained 21 times. During those sessions, he says he was often treated violently and at times authorities threatened to make him disappear.
Despite the amped up persecution, Lleonart Barroso says he made the right decision in 2009. Because he lacked easy access to transportation, he nearly didn't make it to his school the day where he met and spoke with CT journalist Jeremy Weber, who was visiting the school for the reporting project.
"I couldn't believe it, but one of the sentences in my answers to Jeremy and one of my photos that was taken…became the cover photo for CT," said Lleonart Barroso. "Of course, I had given them permission to use the material but I could not have imagined the privilege of being on the cover."
Prior to that day, Lleonart Barroso had heard of CT through books and publications that he read while still in Cuba.
"I realized it had to be an important publication because of the enormous frequency that it was cited," he said.
And when he arrived in the US, Lleonart Barroso said one of the first things he did was become a CT subscriber.
"Being a CT subscriber was a dream come true," he said. "And I found that what I had suspected was true. CT is a must-read publication if you want to have the best possible idea of the evangelical environment around the world."
Lleonart Barroso has continued his activism from Maryland. Since 2017, he produces a weekly radio program transmitted to Cuba and has also authored two books. This past summer, he attended the US State Department's second Ministerial to Advance Religious Freedom, where he and a delegation of other survivors of religious persecution met with President Donald Trump and Secretary of State Mike Pompeo.
"Being received by both leaders was a sign that the suffering of the Cubans matters to the current US administration," said Lleonart Barroso. "…In both meetings, I was the only Cuban and Latin American and I took advantage of that to testify about the continuing religious liberty violations in Cuba since my departure in 2016."
At times, Lleonart Barroso reflects on the way that connection with CT changed his life.
"As a Cuban believer that wants religious liberty in Cuba and for the entire world, I have experienced in my own life the power of CT," said Lleonart Barroso. "The 2009 CT cover story informed the world of the Cuban reality ten years ago but at the same time scared politicians, especially those who violate religious liberty in Cuba. And the cover story was absolutely right, so that now, despite the repression in Cuba, churches and civil society are experiencing a revival that cannot be stopped."
Morgan Lee is digital media producer at Christianity Today.