Writing Isn't Easy for Jen Wilkin. But She'll Write for CT.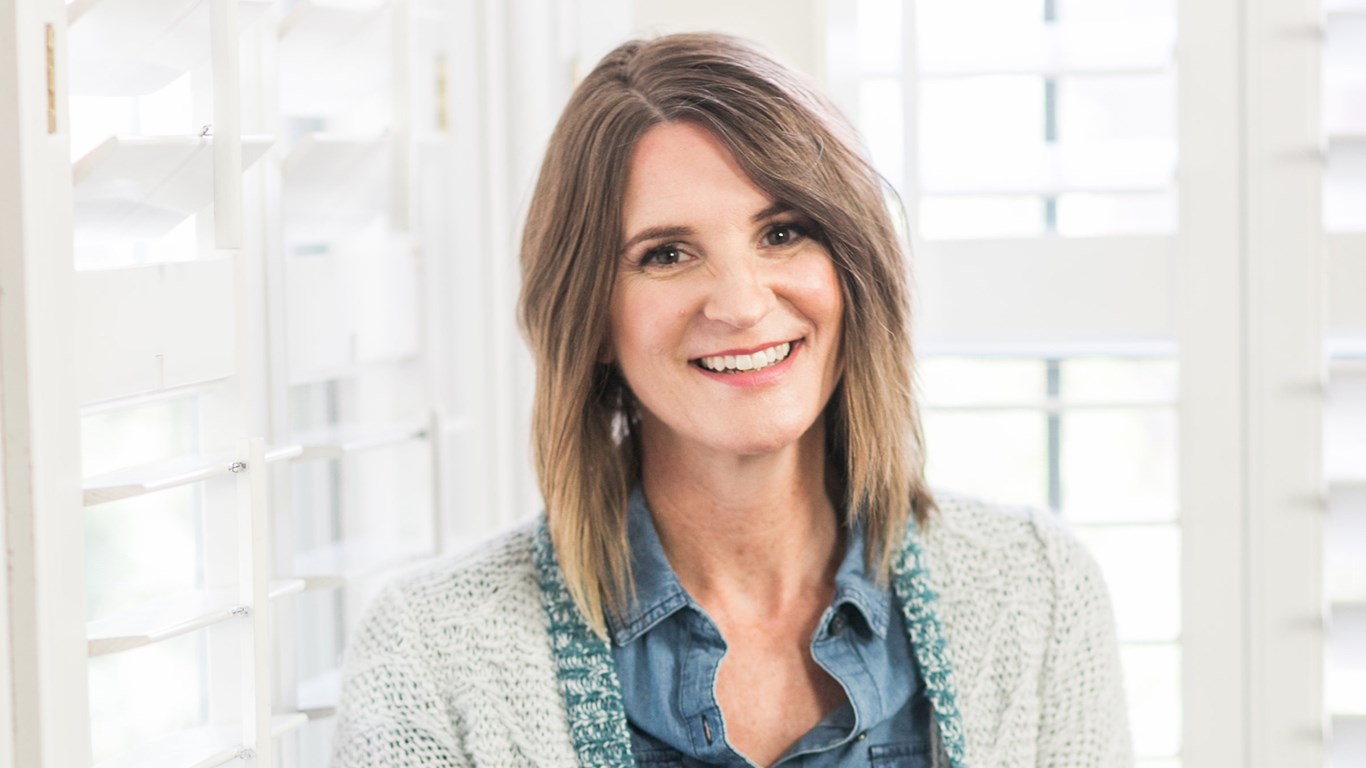 Why the popular Bible teacher regularly contributes to the magazine.
If you ask Jen Wilkin how she got into writing, she'll say, "by accident."
Wilkin may be the author of several books and a frequent contributor to Christianity Today, but that doesn't mean that she finds writing a natural or intuitive outlet for her teaching gifts.
"Writing is not easy for me. It's very hard," said Wilkin, who serves as the classes and curriculum director at the Village Church, in Flower Mound, Texas. "I knew I could write. I wasn't looking for opportunities to flex that muscle."
Wilkin first embraced blogging because she saw it as a means to complement her work as a Bible teacher. In a matter of months in her late 20s, while her kids were "four, three, two, and zero," Wilkin went from leading a discussion circle in a large format Bible study to becoming the lead teacher of the entire group.
But within several years, as the group meticulously worked their way through books like Isaiah and Matthew, Wilkin realized that there wasn't always sufficient time to answer every question her students had. She was also increasingly fielding questions from young parents who looked up to her and her husband.
"I read a blog post by [Desiring God and Bethlehem Baptist Church founder] John Piper that the reason he blogged was so that he could communicate all those extra things that he didn't get to say or flesh out how he wanted to," said Wilkin. "For the first time blogging clicked into place for me. It was a teaching platform."
Within a matter of time, Wilkin received a call from Crossway Books asking if "I had a book in my heart." Today, she has written three books with them, None Like Him, Women of the Word, and In His Image.
"My English degree has shaped my entire approach to the Bible," she said. "I'm a low output writer. I don't journal. When I have extra time, I don't think, 'Maybe I'll write."
Wilkin began blogging around the same time that CT's then-space for women writers, Her.meneutics, was getting started.
"I hadn't really been reading CT," said Wilkin, who says she is far much more prone to read a book than an article off the internet.
"But Her.meneutics was an eye opener for me," she said. "I started realizing that I wasn't the only woman in the church who wanted to communicate at a level that perhaps others women's voices were not communicating in other circles. Her.meneutics was smart and sharp. It didn't just offer a devotional voice. It was a voice of thoughtful critique. I started poking around out there to see what there was."
Wilkin's first byline for CT came in 2015, with "Save the Drama: Raising Girls Who Speak Truth." In 2016, she began writing a column for every other print issue of CT.
"It was a welcomed opportunity to still be creating fresh content without feeling the pull to feed a personal blog the way you have to," she said.
In the Beginning of Wisdom, Wilkin has examined a variety of eclectic issues including why Bible genealogies encourage her faith, how to keep people attending your Bible study, and how end sibling rivalries like a Christian.
What sparks her creativity? Often it's something that's "caused me frustration," or "could be something I read online and disagreed with," said Wilkin. "It could be a persistent misconception that I'm seeing arise in the church. I have a lot of hot takes on Christian education."
One theme that remains consistent in all of Wilkin's work—whether it's at the Village Church or at CT—is her passion for biblical literacy.
"We need a greater compassion for one another within the church," said Wilkin. "We need to find ways to look for unity. We've mistaken unity as unity across all issues, instead of unity in the midst of disagreement. When I start saying we should all know our Bibles better, the mistaken conclusion that some come to is that if we all knew our Bibles better, we would all agree. I think we would still disagree but we do so from a greater place of intellectual honesty and that we hold would our positions with far more grace to those who disagree."
One thing that Wilkin appreciates most about CT is the reality of the wide variety of Christians who will interact with her work.
"CT avoids being exclusive about their audience," said Wilkin. "CT tries to address the broader church and to press their thinking on a variety of issues."
"At times, other platforms can get stuck on two or three messages," she said. "CT seeks to maintain a wide range of content and opinions."
You can more of Wilkin's CT work here.
Morgan Lee is digital media producer at Christianity Today.