Resolve of Place to Revolution of Beliefs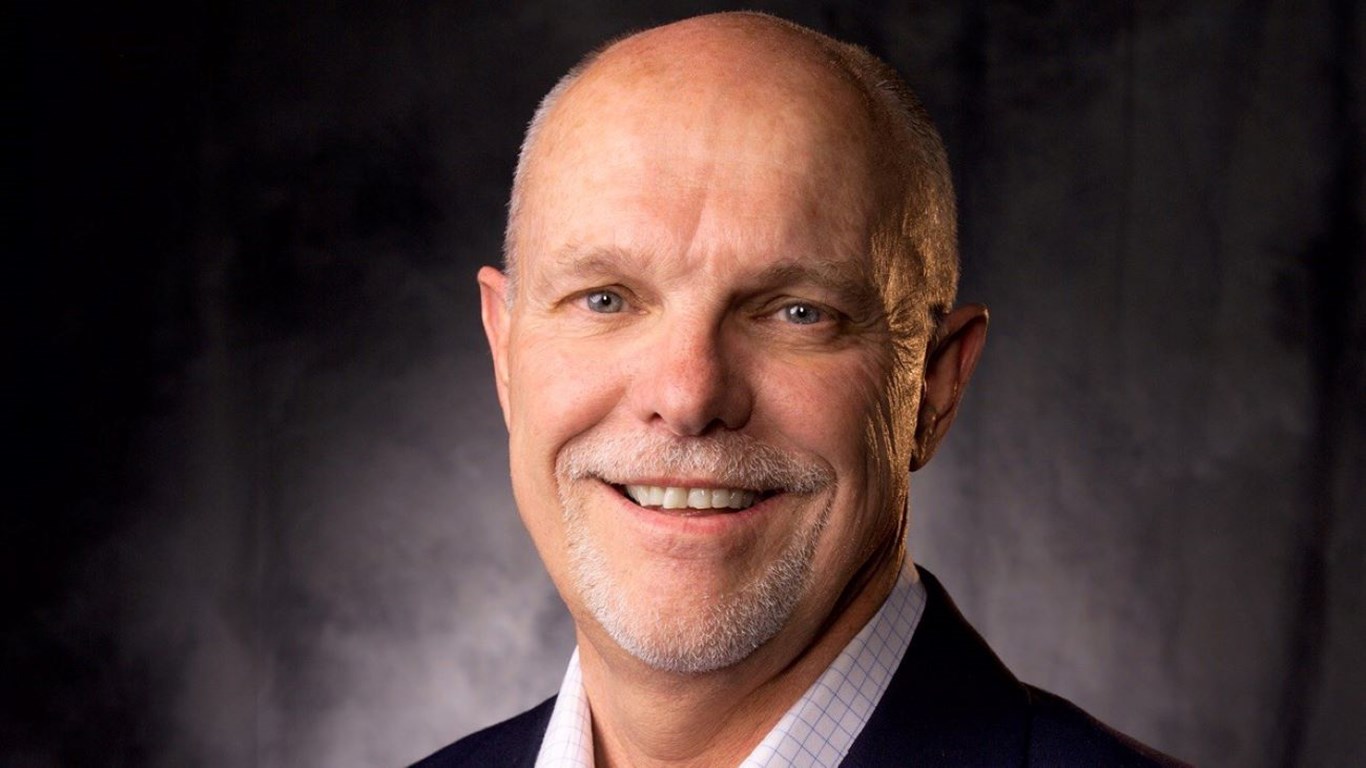 Image: Photo Courtesy of John Jeter
John Jeter's faith led him to seek longevity in his location, but this commitment took him on a journey that changed his views.
When asked what he was most proud of during his time as CEO at Hilmar Cheese, John Jeter's answer came easy, "Longevity." Stepping into his CEO position at just 32 years old, John stayed with the company another 32 years before retiring.
Longevity is a virtue to John, not just in his career, but in his relationships and faith as well. "I see the Christian consumer and I don't want to be that. I don't want to be just a consumer of religious goods and services. I want to be a person who stays in relationship over time, learning to love God and others like Jesus did," said John.
This focus on longevity led John and his wife Judy to spend more than 40 years in Turlock, California, where Judy had been born and raised. After meeting during college at the University of California, Davis, the couple eventually moved to Turlock. They were married at the Turlock church in 1974 where they would be participating members until they moved in 2017, after John's retirement.
John hadn't grown up in the church. He accepted Christ after going to Campus Crusade meetings with Judy at UC Davis, and from that moment on the church became a large part of his life. As John's faith grew he saw the value of serving in the church, and being committed to a local community over time.
John grew up idolizing his father, but a few years before John went to college his father passed away. With his passing John didn't know what he wanted to do with his life. He went to college and decided he wanted to go into business like his dad.
The first 10 years of his career John bounced around. From a large printing company, to a food processor, to a small co-op, and even starting his own pizza company, John got a wide variety of experience. When talking about his early career John said, "I was impulsive and too much of a risk-taker. I made some mistakes vocationally prior to Hilmar Cheese that were important foundationally and helped prepare me for what was ahead."
One such mistake happened when John started his pizza business. After only six months he knew he didn't want to be in retail. So he worked his way out of the deal and lost the investment, even having to sell his family's house in the process.
At this point John didn't know where to go next. "I felt like I was kind of a flake," said John, "but my pastor encouraged me with the idea that it was normal for someone to search vocationally for a time. And then I remembered something my dad told me when I was only sixteen–that I would have 3-5 jobs before I would figure out what I was really good at and what I wanted to do with my life."
Not much later John was asked to help some local Jersey dairymen explore building a cheese plant to process their milk. Eventually he became the first employee and CEO of the company. John led the company through both difficult and rewarding seasons and eventually grew Hilmar Cheese Company to the organization it is today.
John was committed to his church and saw both Hilmar Cheese and his church as places he was called to serve long-term.
Before they got married John and Judy began going to an independent, non-denominational church, which started as a result of a split with the local Evangelical Covenant Church. In the early years, John remembered the church being, "Fundamental in every sense of the word. There was a lot of line-drawing, a lot of fear and emphasis on right doctrine. A sense of are you in or are you out?"
Over the next 40 years, the church would go on a journey that had a large impact on the Jeter's life and faith. After the founding pastor left, the church went through three pastors in a relatively short time. Finally a pastor came and stayed.
The young pastor was only 33 years old when he became the senior pastor. John could identify with taking leadership at a young age. The pastor worked for about five or six years and then hit a wall, so to speak. He told the elders that he couldn't proceed like he was and that he felt God was inviting him on a deeper journey. The elders encouraged him in his pursuit and let him begin to make the changes he needed to in order to avoid burnout and build a church that would be passionate about loving well, serving, and following Jesus.
The young pastor is now not so young and has been at the church over 20 years, but not without hardship. With the changes over the years the church lost people. The church went from evangelical certitude to more mystery and paradox, from an emphasis on information and doctrinal knowledge to growing love for God and others, from focusing on outer behavior to inner humility. "The journey the pastor went on was the journey the church went on, and it became the journey our family went on." said John.
Over the past 15+ years John's faith has been in the process of deconstruction and re-construction. He isn't sure if he would call himself an evangelical anymore, but he is thankful for CT and the different perspectives it gives him on being a Christian.
John was especially moved by retired Editor-in-Chief Mark Galli's editorial about President Trump in December of 2019. "When I read Mark's courageous editorial, I was surprised and delighted that a different voice was being heard by Evangelical Christianity–finally!" John continued, "I needed to see that there could be different perspectives from Christian leadership."
John isn't removed from some of the common evangelical views of the president. In fact, most of his friends are Trump supporters, which is why the article was so important to him. The editorial gave him a different perspective than the one he heard around him and at the same time a framework so he could engage in conversations with friends and family.
Before the editorial, John viewed Christianity Today as "part of the problem" he saw with evangelicals being down one party line and not balanced and inclusive of other views. Even though John's wife was an avid CT reader and tried to convince him that CT worked to be non-biased and inclusive, John would only read CT if she suggested a specific article to him.
With the editorial John saw first-hand that Christianity Today really did work to be non-partisan and look at civic engagement and politics from various biblical angles. John was so moved by his new understanding of Christianity Today and the fresh perspective the article gave him that he started to have more conversations with his peers about their own political and theological views.
He wanted to continue the dialogue, so John and his wife bought CT subscriptions for many of their friends. "I want to share a different message, to support Christianity Today, and reaffirm the importance of varying perspectives within the church," said John. His family also decided to become financial partners with Christianity Today to support the thought-provoking journalism that John has since been thankful to read.
Caitlin Edwards is Marketing & Communications Strategist at Christianity Today.