They Made CT's Cover. Now They're Using Their Voices to Redefine Global Missions.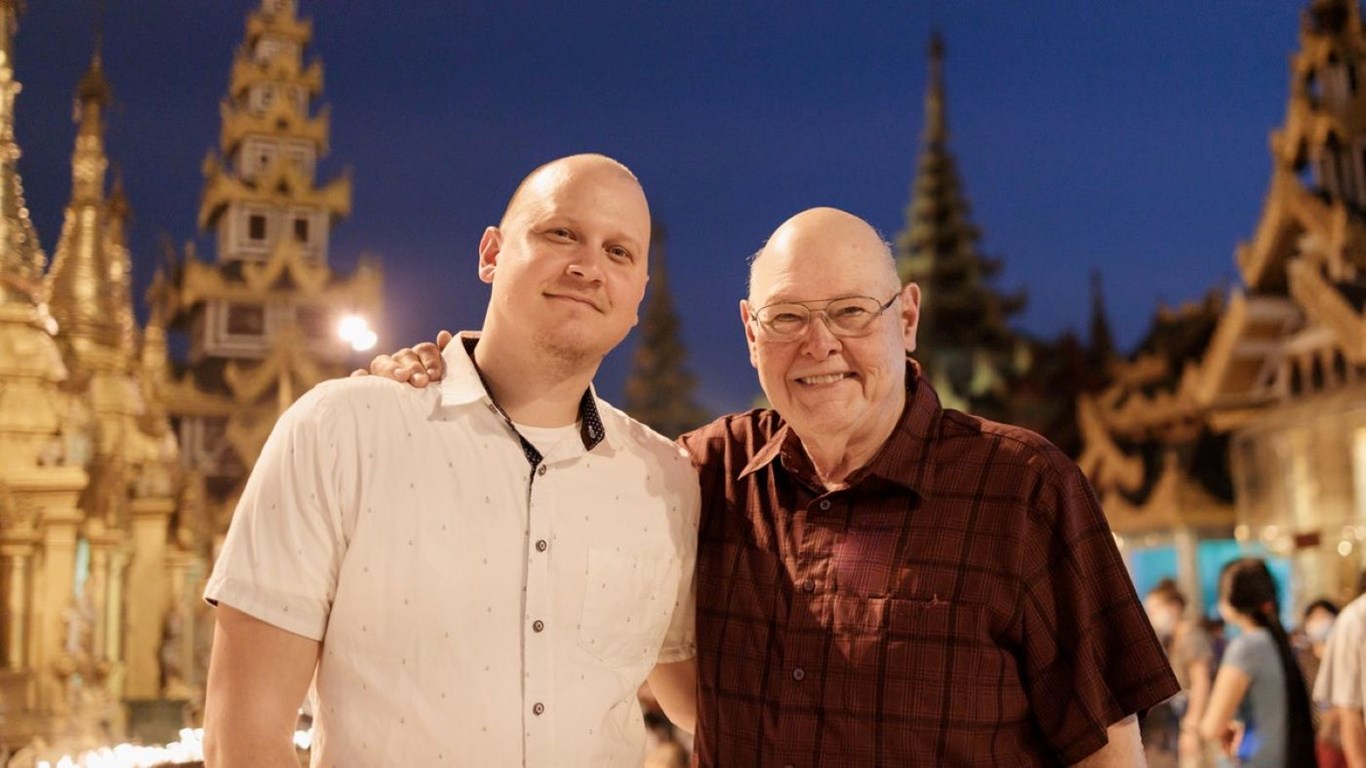 Following the April 2019 story, this Thai church planting movement is better able to share their proven training model with others.
Thousands of Thais are learning about Jesus. But unlike decades past, these encounters aren't coming via Western missionaries. Instead, they're hearing the good news from fellow Thai people who travel village to village, in a movement led by the Thai church network Free in Jesus Christ Church Association (FJCCA). Since 2017, when the church planting movement first got off the ground, the Thai church has seen explosive growth in a manner similar to the early church in Acts.
This news made the cover of Christianity Today's April 2019 issue where it also highlighted the behind the scenes work of Bob Craft and Dwight Martin at the US-based ministry partner, Reach a Village (RAV). The organization resources the church planters by supporting the data mapping work of Dwight Martin, an American missionary-kid born in Thailand who returned with IT skills useful for the Thai church. He maps the ratio of reached versus unreached villages as a way to help the movement strategically expand. RAV encourages local ministry partners to develop their own strategy, curriculum, and training materials, but they primarily help to resource Thai leaders on the ground by funding three key areas: 1) Training of Thai church leaders and planters, many of whom have only been believers for 1-2 years, 2) Scripture resources for church planting, and 3) Mobilizing them to reach new villages.
Since the story was published, the movement has continued to see explosive growth, even hosting a baptism event in September 2019 where 630 Thai individuals were baptized—the biggest baptism ever recorded in Thailand.
One key reason why their evangelism may be so fruitful? In a Buddhist culture valuing consensus, Thai church planters have learned to minister to multiple family units in a village at once, instead of the more Western model of individual evangelism. "The movement has the right spiritual and cultural DNA" said Bob Craft, who believes that their approach is a significant factor propelling their growth.
CT's story spurred greater visibility and credibility for Reach A Village, as well as for the FJCCA movement's leaders in Thailand. Initially, missionary Dwight Martin was assigned by the Evangelical Fellowship of Thailand, an organization that represents the evangelical church in the country, to keep statistics of church growth and churches planted. But now, Thai pastor Somsak has taken a more prominent role alongside Martin. According to Bob, "Somsak was already a member of the Evangelical Fellowship of Thailand as a pastor and was going to those meetings and seeing Dwight Martin present. But now at the most recent event, Somsak himself was asked to speak, because the FJCCA has planted 15 percent of the churches in the country in three years." Bob added that the movement as a whole has become an example to other churches, and the training methods are now spreading more broadly to other church groups.
"Our hope is that the CT article will bring attention here in the United States and in Thailand to the good practices and the quality things that are happening in their midst," Bob said. "The article is bringing glory to God and credit to the local people who are involved."
Greater national attention has its challenges. Bussing people from various villages for a mass baptism caught the attention of local religious leaders and fostered some opposition. Believers in one village were even hindered from attending the event by local residents. And while nothing particularly bad has happened yet, said Bob, Christian leaders are concerned what this heightened attention will yield. The FJCCA leaders have prayerfully considered and discussed this recent response to the baptism service.
"To be Thai is to be Buddhist," said Ellis Craft, son of Bob and missionary-kid from Thailand and the Philippines. "The religion is such a big part of Thai national identity, so following Jesus means not only giving up your religion but could be seen as being 'disloyal' to your country by turning to a religion deemed largely Western." "There is an advantage to moving quietly and in unseen ways, like yeast leavening a loaf of bread." Bob said, referencing Jesus parable describing the kingdom of God, "I think Jesus had it down pat that this is a very effective way."
Internationally, the recognition that CT helped to bring has caused a greater outpouring of prayer, donors, and interest in Thailand. This outside attention caused the leadership at FJCCA to invite Martin onto their board and to serve as a "gatekeeper" in dealing with missionaries and organizations outside the movement. Reach a Village is thankful for this outpouring of interest in Thailand and invites those interested in supporting the movement to contact their US offices at reachavillage.org.
Bob and Ellis were also thankful that the article focused on making missions count. "We hope what we are trying to accomplish in data and mapping will encourage other missions' agencies," said Bob. "Our hope is that it makes those of us involved in missions more accountable, not only to the donors, but to ourselves and to God. The great impact of the fruit He has given needs to be measured and this helps us evaluate the effectiveness of our stewardship."
Bob added, "Here in the states, I was hoping that this article would open a broader conversation about missions in this century...and it did."
Katie Bracy is digital marketing specialist at Christianity Today.