Why This Lawyer and Academic Want to Share Christianity Today with Their Friends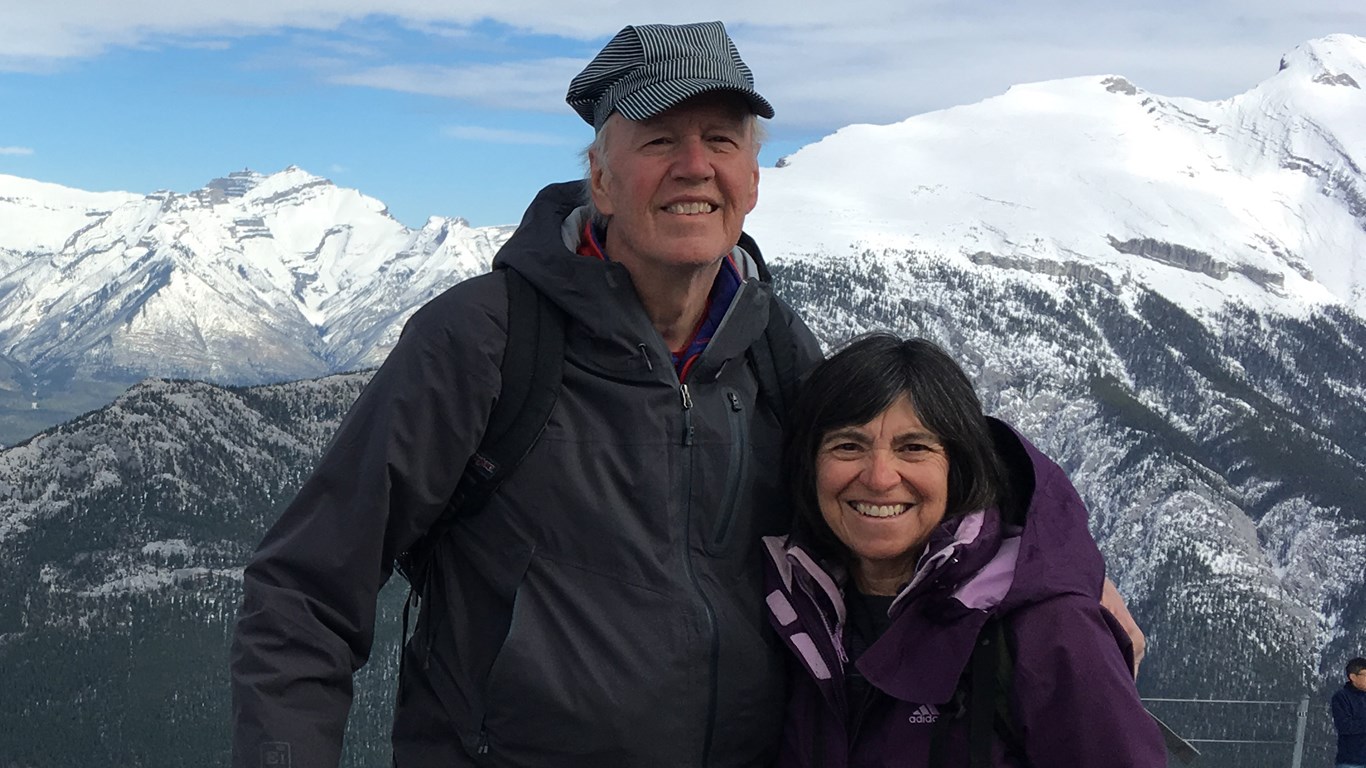 A Colorado couple shares why they can't stop bringing up CT articles to the Boulder community.
Jim and Katy Carpenter's love of nature, culture, fitness, and learning makes living in Boulder, Colorado a nearly perfect place for them.
But Boulder hasn't stayed their personal secret. "More and more people are engaged in these activities as others make Boulder a destination spot," said Jim, a lawyer at a local law firm. "Boulder is more politically and socially liberal than when we first moved here, there are more restaurants celebrating a foodie culture, and the rise in housing prices causes more affordable housing issues."
For her part, Katy works as an adjunct faculty member in the school of education at the University of Colorado, Boulder, an institution which the couple says has greatly influenced their lives.
"Boulder is a classic university town, where people appreciate thoughtful dialogue and want to learn," she said.
In addition to its Christian community, Boulder has a sizeable Jewish and Muslim population, they note. But for many, including the hundreds of scientists and academics who make their home in the city of 100,000, "people are respectful of religion but it's not what guides their life," said Jim. "There are elements of self-reliance, independence, wealth, and love of the outdoors and fitness that can be elevated to an almost idolatrous level of importance."
At its worst, that means that churches can find it hard to get people to attend Sunday services, with so many people taking advantage of the weekends to head outside. But these activities can also provide residents with a strong sense of community.
That's true for the Carpenters who have resided in the city since 1971 and have spent much of that time outside, be it hiking, biking, snowshoeing, or running.
In that time, "CT articles have come up on long runs, bike rides, hikes, cultural events and dinners. Those articles are helpful because of the ways they provide a framework for thinking about the issues we face in our community," said Katy. "They help to shape many of our conversations."
Take, for instance, Katy's running group, which has met three times a week since 1999.
"We spend a lot of time together running and talking," said Katy. As one of the few evangelicals in the group, over the years, she's shared Christianity Today articles with her friends to give them a better sense of the faith. Most recently, she shared the former editor in chief Mark Galli's editorial calling for Trump's removal.
"Most of the people in my running group are not church attenders but they are very open to conversations from me," she said. "The article helped them understand that the word evangelical didn't mean being totally behind everything Trump stood for."
The article also encouraged people in her church small group, she said
"Before the editorial, not everyone was a subscriber to Christianity Today," Katy said. "They are now."
The Carpenters recently decided to become CT Sustaining Partners after seeing an invitation in a recent issue.
"We realized how often CT articles have impacted many of the people in our own community of faith over the years and how often the articles have come up in conversation as we have tried to navigate many issues," said Jim. "That realization, and our small awareness of current financial challenges for print journalism, led us to support CT financially."
Part of Jim's appreciation of CT is due to its international coverage.
"As the church grows in the majority world, it's very interesting to me about how this is continuing to change our global picture of Christianity," he said. "We have been fortunate enough to visit South America a number of times. To learn about the growing Pentecostal movement in South America and Africa in CT is really helpful. Christianity Today provides a distinctive Christian perspective on the global, national, and local issues facing our world today, and helps followers of Jesus to faithfully interact with that world."
The Carpenter's are longtime readers of Christianity Today and began reading the magazine at the recommendations of pastors and other friends in the mid-1970s.
"We still have copies of an article from 1975 with a variety of quotes from different authors about Jesus, and an interview with Annie Dillard from 1978," said Jim.
Don't expect their love of CT to fade anytime soon.
"We often end up in our discussions with our community of faith and friends," he said. "When we read something that resonates with us and would resonate with them, we encourage them to read it."
"We think that CT deals well with the tension of maintaining biblical standards within our current cultural context," said Katy. "In a city like Boulder, that is a wonderful perspective to read each month. It helps us to be thoughtful as we engage in relationships in our community."
Morgan Lee is digital media producer at Christianity Today.