Ashley Hales Thinks Christianity Today Helps Christians Have Better Public Conversations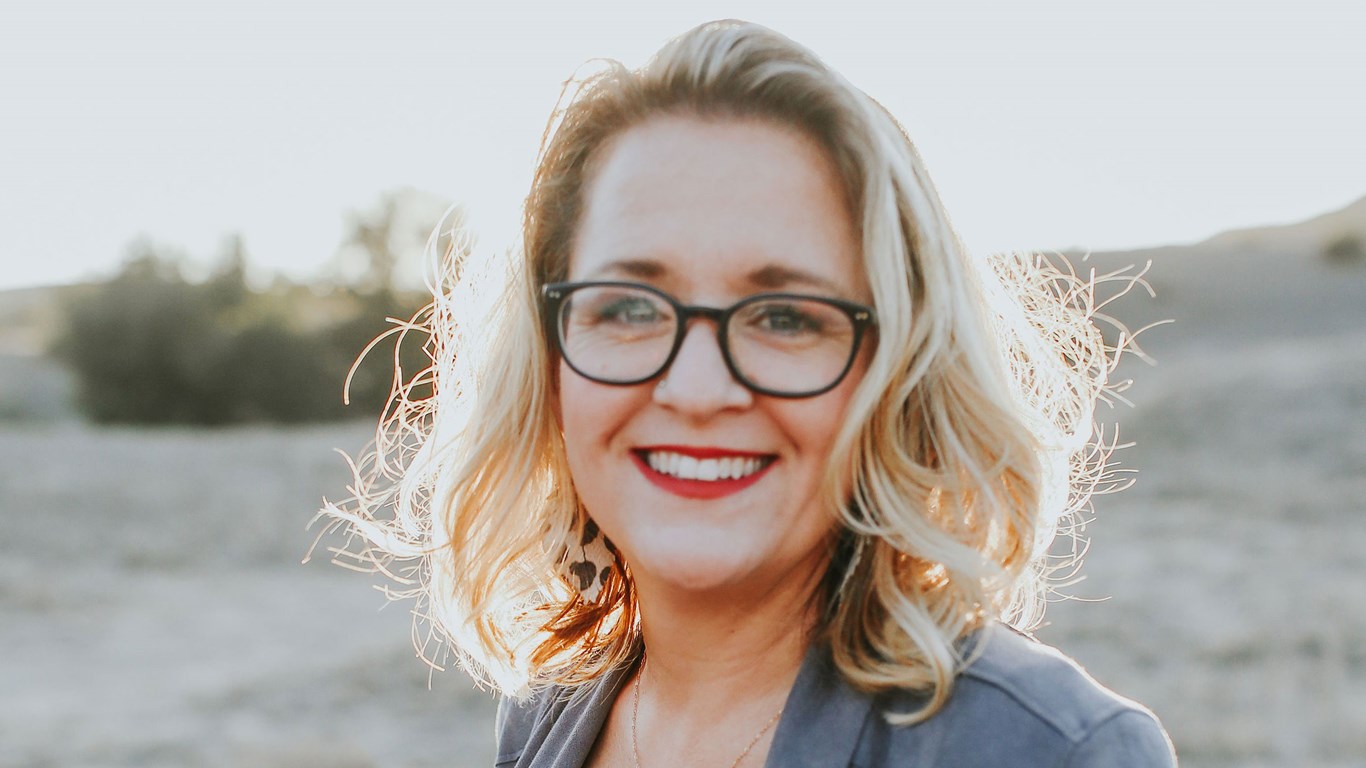 The writer and podcaster on how the publication cultivates kind and generous dialogue on important issues.
Ashley Hales' relationship with Christianity Today started when she encountered issues of Books & Culture (B&C) in the common area of the Westmont College English department. "I remember leafing through them and being like, 'I love this. This is what I want to do,'" she said.
Hales wanted to write intellectually about the intersection of faith and culture. And eventually her words ended up first in B&C and later in CT. Hales' recent writing has examined Christians' calling to put down roots, a calling that has impacted her personally—with several moves determined according to her husband's pastoral and campus ministry positions.
"My husband's job as a church planter means we've seen a lot of people leave, and we realized how being a part of a place really mattered. It contributes to our witness in the world," said Hales. "Getting to know people and love people where they're at takes time and means we stay put."
This reality should subsequently inform our theology, says Hales.
"Understanding place is not only important in how we talk about evangelism, but also in understanding how are we discipled, what the values are of the places we live, and how we can encourage and challenge those values in our local churches and our local communities."
In 2019, she wrote a piece for CT about how the places people live form and shape them.
One idea that Hales wrestled with in "Oh, the Places We'll Stay" was limits:
We long for rootedness and community, and yet we look for it in the empty promise of limitless space—in technological innovation or the dreams of unfettered freedom from all constraints so we may pursue our pleasure.
Our limits of time, place, and body are constraints that actually help us flourish as humans. They orient us to the fact that we are creatures, not the Creator, and that we are recipients of God's showing up in the incarnation and his redemption of people, places, and things, not the gods of our own making.
These ideas in turn inspired her latest book, A Spacious Life: Trading Hustle and Hurry for the Goodness of Limits.
"It's fun to look back and see the thread in the article that inspired this," said Hales. "CT has been a good place to try out ideas and create conversation."
After her article published, Hales heard from pastors and church leaders who appreciated her call for rooted discipleship and theology of place.
"I love writing articles because they allow for ideas to easily circulate online to your favorite authors or pastors or thinkers or podcasters and create a tapestry of conversation that way," she said.
She credits CT's editorial team for helping her develop her ideas.
"I love that CT editors make my words sound better and they often come up with great headlines to my articles—which I struggle with," she said. "They also push me to think more deeply. They really do a great job of not only affirming the good work or the good thinking, but then also pushing us writers to be our best."
Writing is not the only craft that Hales pursues. Over the past couple years, she has hosted a podcast, Finding Holy, which is part of the CT Podcast Network.
"It's been fun working with Mike Cosper, a friend who now leads CT's podcasts," she said. "It's great building community with other content producers. Feeling like you have colleagues in a very disparate internet age is pretty great."
During the pandemic, the Hales family moved from Southern California to just outside Boulder, Colorado. While she was writing her first book, Finding Holy in the Suburbs, which also focused on staying put, she asked herself if relocating would invalidate her argument.
Then she considered that although Jesus' life was constrained largely to one region within Palestine, the Bible also contains stories like those of Abraham, whom God calls to move.
"We all have different callings," she said. "It's important as we think about our place and where God calls us to go that when we are in a particular place, to stay, to stay rooted, to jump into the lifeblood of that place. But we also can't be so wedded to a particular place that we're not able to have our minds changed or for the Spirit to lead otherwise."
Years after graduating from Westmont and receiving a PhD in English from the University of Edinburgh, Scotland, Hales still resonates with CT's editorial mission.
"When 'culture wars' pit Christians against one another into opposing camps, we need places like CT to help bridge the gap. We need places of public conversation that are willing to ask the hard questions, to own up to their own mistakes, and move forward with grace," she said.
Hales believes it's important that the church has an outlet that creates space for Christians to graciously wrestle with the issues of the day.
"CT holds this line of historic Christian orthodoxy while still being sensitive to the changing winds of culture. It's a hard place to be in. There aren't many Christians or denominations or even organizations that are trying to hold a faithful, robust Christian orthodoxy as well as pay attention to the culture in ways that are kind and generous and push back where needed," said Hales. "That stance of generosity is really where I see CT playing an important role.
Morgan Lee is global media manager at CT.