Good Stories Can Change The World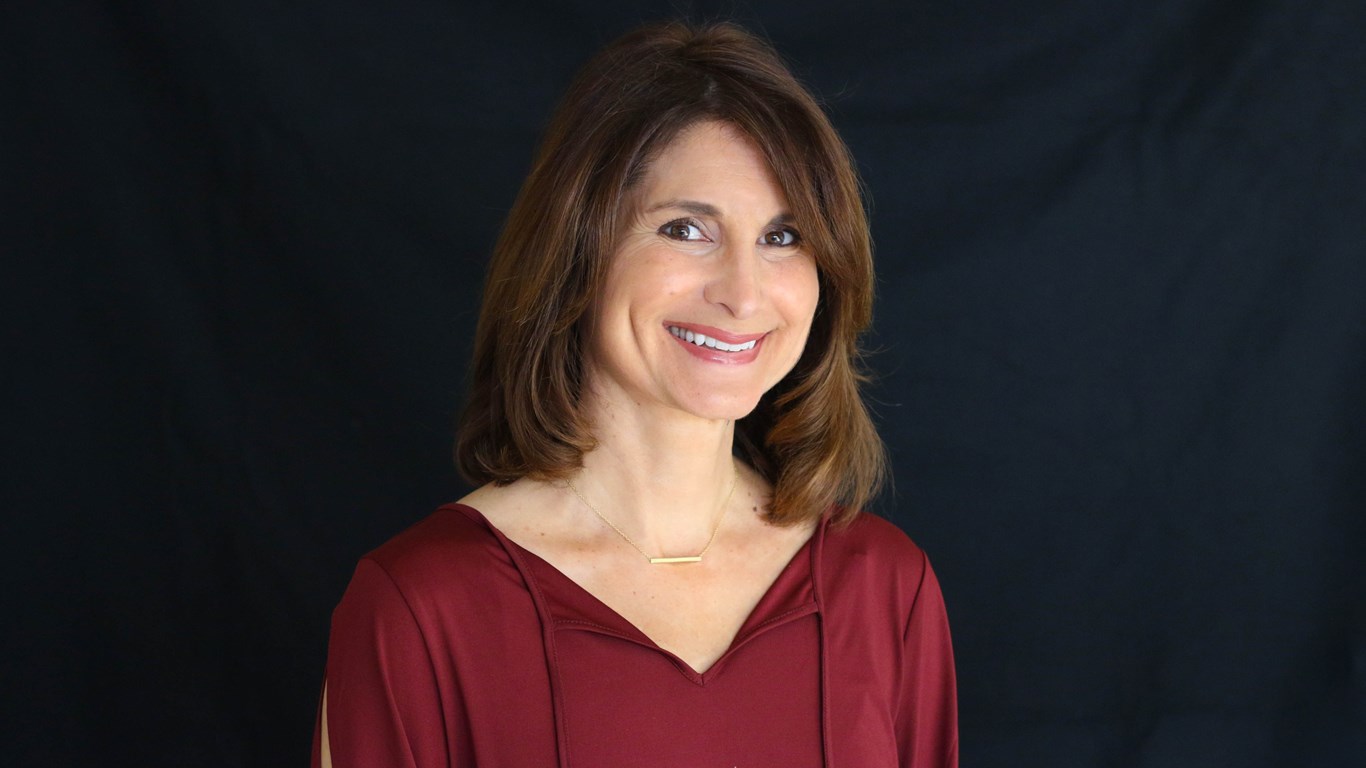 Image: Photo Courtesy of Visual Story Network
Shirin Taber helps expand religious freedom worldwide by helping women tell their stories.
"Research shows that storytelling is one of the fastest ways to impart knowledge and change attitudes," says Shirin Taber. "You can convey a subject matter that may be uncomfortable, but it becomes easier to digest when in the format of a story."
Christianity Today and Shirin Taber share the belief that good storytelling can change the world. It's the central focus of both the work that Christianity Today does, and the work Shirin does with her organization Empower Women Media.
"Christianity Today brings awareness that the church around the world is very fragile right now, especially after Covid," said Taber while reflecting on CT's global storytelling impact. "In America it is easy to live an insular life and assume everything is okay because you're okay. CT gives people in the west an exposure to the reality of how people are suffering in the world and how we can make an impact. They tell the stories of people who are doing great things and those stories compel people to get involved and make a difference."
Shirin's own life story has had an impact on thousands of people.
Shirin grew up the daughter of an Iranian Muslim father and an American Christian mother. Her childhood included a diverse array of cultural interactions, which she enjoyed. Growing up bi-culturally, Shirin felt at home and accepted in both her mother's Catholic community and with her father's Iranian friends and family.
When it came to her faith Shirin claims, "My father gave me the greatest gift I've ever received—the ability to choose for myself which faith to follow." This decision laid the groundwork for Shirin's future where she would work to further religious freedom among Muslims, especially Muslim women.
For most people middle school is a formative and tumultuous time, but for Shirin it was even more so. The Iranian revolution started around this time, and with it a shift in the United States perception of Iran and its people. And then, in an even more tragic turn of events Shirin's mother passed away.
During this time Shirin's neighbor cared for her grieving family. Through their growing relationship this neighbor was also able to share her faith. "She led me to consider my relationship with God," retells Shirin. "I made the decision to follow Christ for myself, rather than just take the faith my mother had passed on to me."
Shirin attributes her diverse upbringing and personal struggles as the catalysts for founding Empower Women Media (EWM) in 2015, which works to help women become world-class leaders by creating media for their mission. They focus on issues such as gender equity, freedom of religion and belief, peace building, trauma healing, and business as mission. Empower Women Media equips women to tell stories by providing media training, networking opportunities, mentoring, and more.
"Our media strategies, film festival and eCourses help educate people of the benefits of religious freedom," says Shirin. "The right to have or change or adopt a different religion is absolute."
Portions, a recent Empower Women Media film, is making a strategic impact in the world right now. The short film follows a young woman named Talia who is out to eat at a fancy restaurant with two peers. Talia appears uncomfortable and out of place at the restaurant. When she sees another woman, who clearly looks out of place, led out a back door Talia begins to wonder what more fruitful options might be available to her.
Portions was the recent focus of a CT article about how to further religious freedom among Muslims. In the article, Shirin shares how she believes storytelling, and especially film, can make an incredible difference in advancing religious freedom in the Muslim world.
"Short films can shift hearts, and after only a few minutes, rigid opinions begin to thaw," says Shirin in the CT article. "Sharing our personal story is the best way to hook an audience."
Shirin's story has hooked an audience. After Christianity Today shared her story, Empower Women Media and Shirin's work saw a large increase in visibility worldwide.
"Within a few hours a representative with the Religious Freedom Institute who focuses on the Middle East wanted to translate one of our courses into Arabic," proclaimed Shirin. "It was amazing to get that offer. They also asked us to train their media producers. We conducted an online media production webinar and trained several media producers to create a film. The following month they submitted that film to our annual film competition."
EWM co-hosts an annual International Film Competition with the Religious Freedom & Business Foundation. The film contest focuses on women who explore the impact of freedom of religion and belief through films. Last year's winner was Mariya Goodbrake for her film Long Road to Freedom which shares about her nonprofit Global FC and the work they do mentoring children who came to the United States as refugees.
This year the focus of the film competition will be on "Live What You Believe". Before entering the competition, women are required to take the Live What You Believe: Human Rights & Religious Freedom Training with EWM to help viewers gain a better understanding of religious freedom and why it is important.
"It's important to follow the religious freedom trends and events, and keep reporting on them, and this is something I believe Christianity Today does well," said Shirin. "Americans need to realize that restrictions are growing, and people are trying to take away more freedoms. If religious freedom is taken away, that is the cornerstone for many other human rights and the work we do."
As Shirin continues to share with Christians around the world she is thankful for the way Christianity Today has supported her work and given her opportunities to share with an even wider audience.
"Christianity Today is a source you can trust. I feel good about the reporting and can share it with others, even non-Christians. I can share CT articles with my Muslim friends and people who live in the Arab world."
Caitlin Edwards is marketing and communications strategist at Christianity Today.