'Christianity Today Models How to Live Out One's Faith in the World'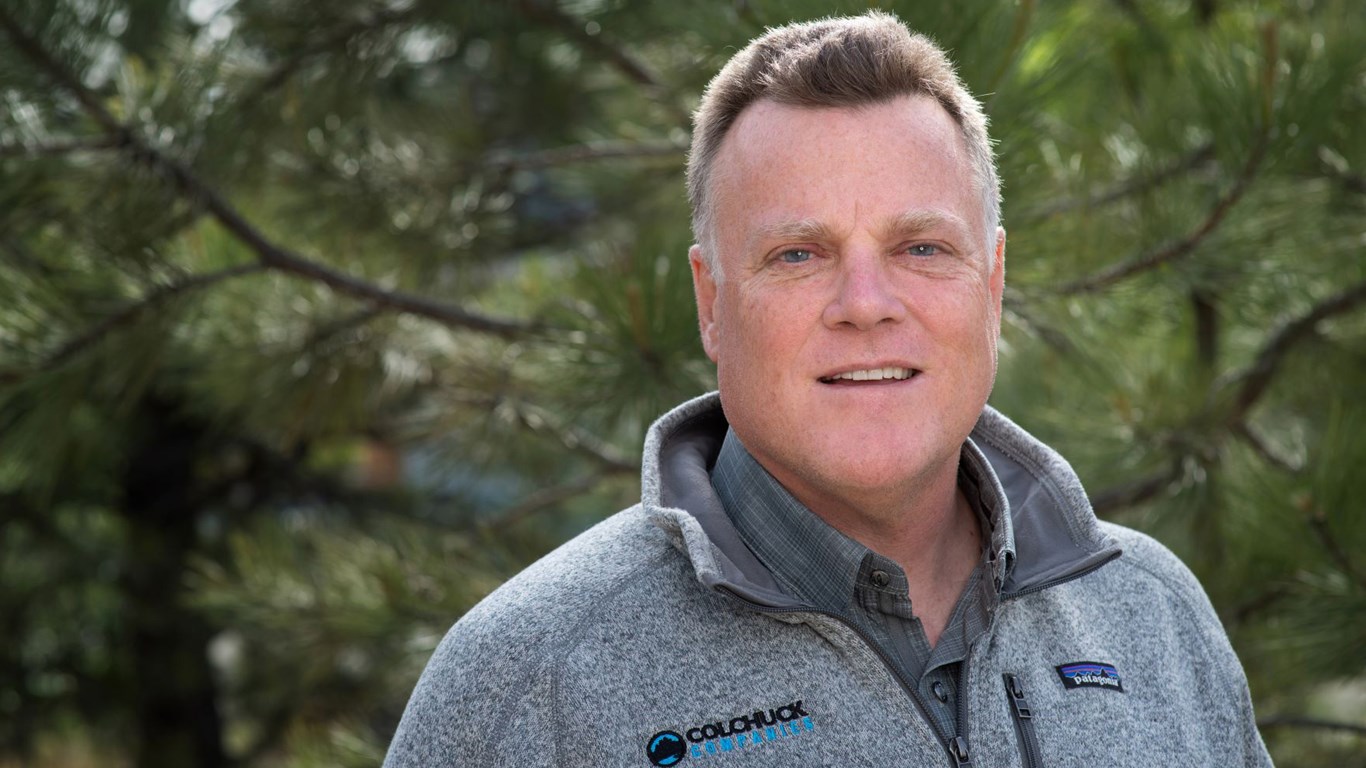 Image: Photo courtesy of Timothy Jenkins
Entrepreneur and investor Tim Jenkins reads widely. Here's what impresses him about CT.
Early in his career, Tim Jenkins became friends with a colleague who traveled often for work, racking up thousands of airline miles. But rather than redeem the miles for his own enjoyment, the friend had other plans. He used his miles to take a young fatherless boy he mentored to Disneyland.
"My friend's willingness to sacrifice for others opened my eyes to how selfish I was," said Tim, who met his wife Christina at the same company. The generosity of her lifestyle also impressed Tim, but she told him they couldn't date unless he came to church with her.
So Tim, then 25, followed her to church. On Easter Sunday a few months later, he accepted Christ.
"It 's not like I become a saint overnight," he said. "I certainly had some bad personality traits like arrogance and selfishness.
"Yet I knew something was different after that Easter Sunday," he said. "My friends noticed that I was beginning to care more about them than me. My eyes opened to how I had treated people before. I had more remorse. I felt bad about how self-centered I was."
Today, Tim has been a Christian for more than 30 years, striving to live his faith out in the corporate and nonprofit world in the Pacific Northwest. Christianity Today entered his orbit about a decade ago after he joined the board of a large Christian ministry and thought reading it might better equip him for his role.
"It was great from the first issue I read," Tim said. "I appreciated that CT was apolitical, unlike a lot of the Christian movement that had been hijacked by those seeking political power. Instead, CT was interested in modeling how to live out one's faith in the world. I appreciated both the biblical perspective and intellectual rigor."
Tim reads CT consistently and sometimes uses articles as the basis of the devotionals he leads, citing recent essays "What Should We Do If Our Compassion Runs Out?" and "My Boss Is a Jewish Construction Worker."
"I actually took the [latter] article to the men 's group I lead," Tim said. "It helped us understand what a 'carpentry' profession meant in an ancient context. Understanding how Jesus likely interacted with others in his professional life—and how others likely saw him at the time—provided some amazing nuance and stoked some rich conversation in our group. The article helped us to understand Jesus more fully."
Beyond Tim's passion for CT, his love of journalism has led him to begin giving regularly to CT's ministry.
"Reading widely is one way I gain an edge as a businessperson, so when there 's a periodical that consistently adds value to my work, I try to support them financially," he said. "I regularly read about 15 different print magazines and newspapers and a similar number of electronic newsletters. I've been told that I have a uniquely broad strategic mindset, and when people ask me why, I tell them I read a lot. I appreciate the role of journalism in a free society, both to hold those in power accountable and for expanding our worldviews."
Tim grew up in the Bay Area and went to college at the University of Washington before attending business school at the University of Chicago. He started with the company that is now known as Accenture before he founded the consulting firm Point B after returning to Washington state. After selling the company to its employees in 2014, he shifted to a career as a private investor and now spends much of his time identifying purposeful investment opportunities and providing advice to other founders.
"CT is a voice that needs to be heard, because it helps the church ground itself in the essentials. CT is a moderating voice that turns people toward Jesus versus toward a particular cultural or political point of view," he said.
"The world wants the church to take sides in the political world. But we need to understand that our identity does not come from our nationality, our politics, or our sexuality. Technically, I am a citizen of the United States, but I'm an alien in the world. My true citizenship is in God's kingdom," he said. "It 's important for folks to interpret the world through a kingdom-focused lens, and CT helps me do that."
Morgan Lee is global media manager at CT.