After 18 Years on Christianity Today's Board, Darryl King Says He's a 'Lifelong Friend' of the Ministry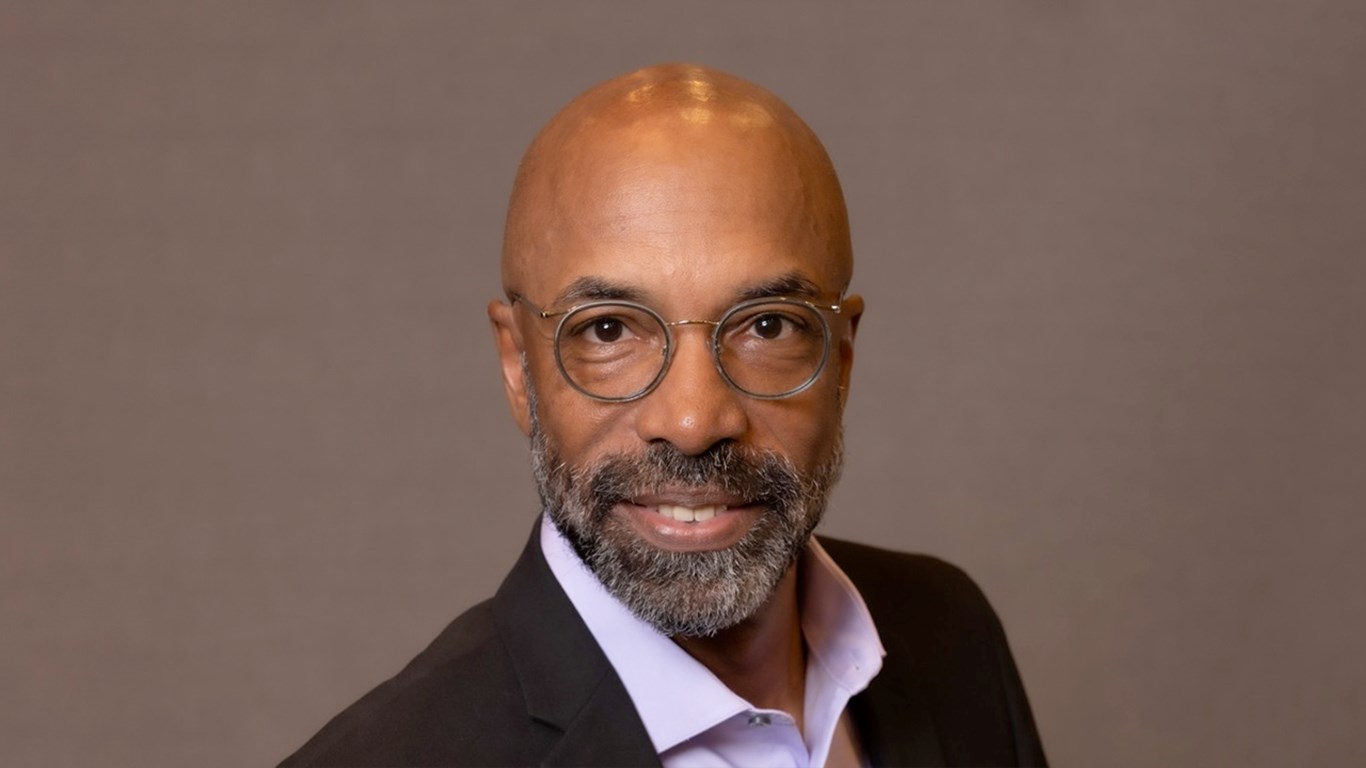 Image: Photo courtesy of Darryl King
The hall-of-fame hurdler turned business leader turned pastor on what his years of service meant to him.
Once upon a time, Darryl King won races, pretty much all the time. A gifted hurdler, King became the first African American track and field athlete inducted into Rice University's hall of fame.
After graduation, King brought his work ethic and confidence of his past athletic—and academic—achievements to the business world. But whereas his drive and focus had led to uncomplicated success in athletics, he soon realized the cost of his professional achievements on his family.
Within a decade of marriage, King said he realized "I had shot out there in the world, and right away things were going great, but then suddenly nothing's really going great because I was losing my wife and family.
"I knew that what I was pursuing was really empty."
In her frustration with her marriage, King's wife had become close to a couple who led her to Christ. When King noticed the change in her, he realized he wanted the same for himself. The same couple—who to this day are among their closest friends—helped him in the earliest days of his Christian walk.
More than 40 years later, King says these friends would never have imagined then the type of impact and opportunities he and his wife have had.
"And isn't that the way the Lord works?"
Part of those surprising accomplishments have been King's work at Christianity Today, where he recently completed 18 years of service on the board of directors.
King joined the board in 2004, while he was still working in the technology industry, and he was looking forward to bringing his knowledge of that sector to a print magazine organization.
"It was exciting because, over time, I realized CT was open to what was really happening in the world," he said. "The articles and topics became more interesting to me."
After several years on the board, King's own career began to shift. He went to seminary and became a pastor and Christian counselor.
"The last ten years of my time at CT, I went from a tech executive into full-time pastoral ministry, and that really had a lot to do with people I engaged with at CT," he said.
King's relationships with board members also helped him when he became the lead discipleship pastor at an all-white congregation in the South.
"The ability to share my experience had some influence on several of the board members," he said. "I would hope that they would say that was part of the unique experience that I brought to the board."
It's been encouraging for King that this shift hasn't just occurred at the board level.
"I don't know that some of the topics that CT covers recently would have been handled when I first started on the board," King said. "To see CT's broader inclusiveness, the conversations about different faiths, the cultural sensitivities—I've seen those increase since I started in 2004, and that's really encouraging to me."
One highlight for him was traveling in 2019 with 20 CT staffers to Alabama on a civil rights trip, where the trip made visits to Equal Justice Initiative's National Memorial for Peace and Justice and The Legacy Museum, which honors those murdered in lynchings, and the 16th Street Baptist Church where a bombing by white supremacists killed four little girls. The group also visited a remote and rural part of the state where a woman shared her and her family's experiences of living in a home that lacked access to clean water and basic utilities.
"I think about the lady that has since passed away and the time I was able to spend with her," King said. "It makes me wonder how our time with her and on that trip changed who we are as an organization.
"When I think of CT, I think of the Book of Matthew talking about the least and the last—and this trip gave our staff a fuller perspective on what Jesus was teaching. At times, the trip was heart wrenching. But it was reality. It made me think of how CT can bring more of these important stories to those around the world."
Now officially retired, King is attending a multiethnic church and has lately become a big fan of cruises. (He recently got back from one that made stops in Haiti, the Dominican Republic, Aruba, and Curacao.)
He also has a new project—an app that he's working on with a business partner (whose last name is also King) called Familyworks.app. It is a tool that helps families and organizations pursue whole-health wellness. He's also consulting in sales and marketing and loves all the learning along the way.
As he reflects on his time on the board, King sees that his calm and steady demeanor helped the group work through difficult seasons. When he became involved in pastoral ministry, his role became more of a shepherding one. He also fostered close relationships with his colleagues—as sounding boards for each other and sharers of wisdom into each other's lives.
"When CT leads with Christ in view, then what CT pursues will always be relevant to the world it serves," King said. "That's what I've always pushed for while on the board."
"I am a lifelong friend of CT."
Morgan Lee is CT Global managing editor.