The Life-Changing Joy of Giving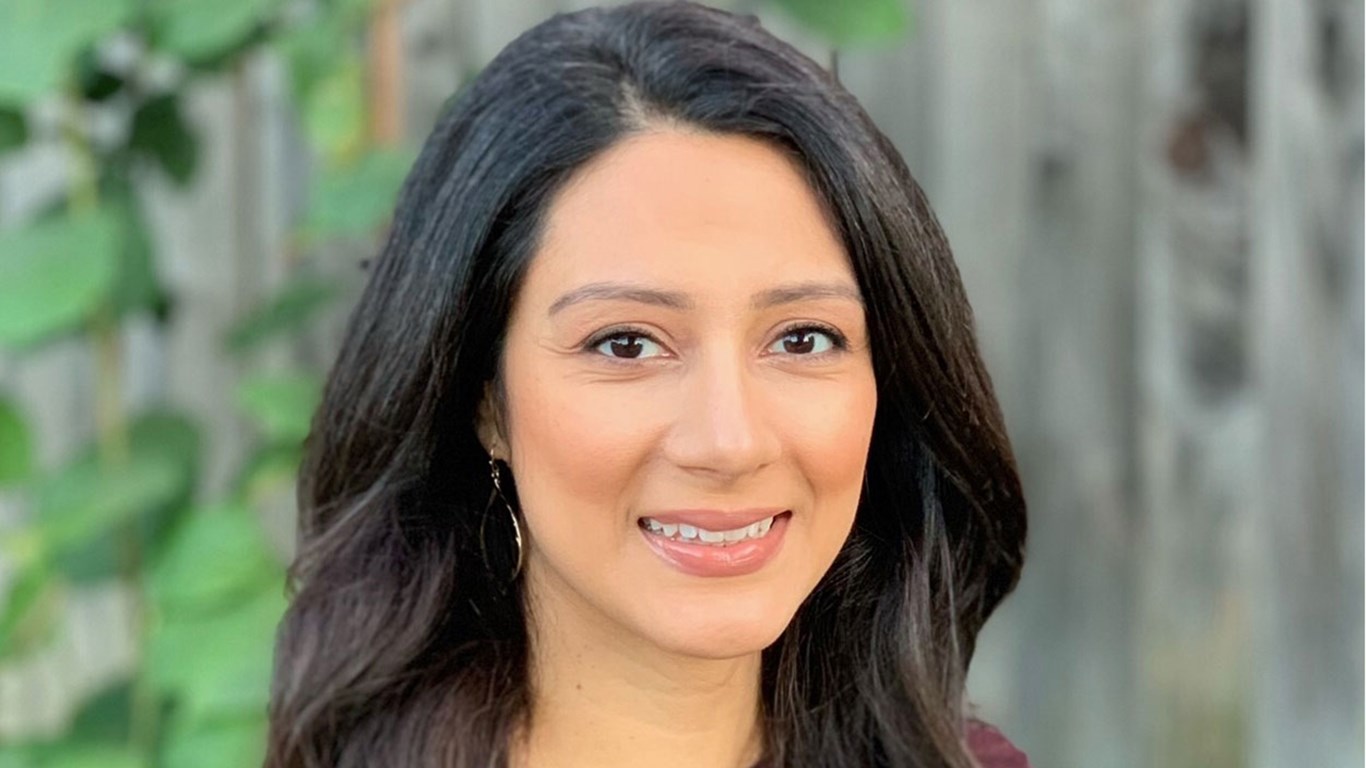 Image: Photo courtesy of Sara Maier
Sara Maier believes generosity can change our lives—if we let it.
Looking back at where she's been and forward to where she hopes to go, Sara Maier can see a thread of generosity pulling her through life.
One defining value Sara feels she learned from her dad growing up was how to be generous. She remembers at a young age, actions like taking bags of groceries to people at her church or caring for their cousins so they wouldn't have to enter foster care. Her family was always open to caring for others, and that family value grew into one of her own.
After falling away from God in her late teen years and early 20s, it was the generosity of God's grace that pulled Sara back into the faith. While attending college at Metropolitan State University of Denver, Sara drove past the school of Theology and realized she didn't know if she believed anymore.
"That realization really scared me, and I was unsure how I had gotten to that place", said Sara.
A few days later Sara prayed that God would show her if he was real. That very day Sara had an encounter with God in a local bookstore and decided to take her faith more seriously and start going to church again. That's when she found Scum of the Earth, a local church that didn't make her feel ashamed about the things she had experienced when she was far from God, but helped her realize everyone is in need of God's generous grace, including her.
"I didn't experience grace until that church—grace that was for everybody, actually everybody," recalled Sara. "That's where I fell in love with homeless ministry; it's the thing that brought me back to Christ. Homelessness has always been a place where I found God's upside-down kingdom, sitting with the people God sees as kings and queens. That's where I fell in love with ministry."
After that, Sara changed her major to nonprofit administration and started on a new path. After college she began working for a local homelessness nonprofit. Sara thought she would go into programing work, but God had other plans and she ended up working with donors.
"Working with donors has been one of the greatest joys of my life," Sara confessed.
She has tons of stories about working with donors—too many God stories to tell! Sara feels as though she has been brought into people's lives to help them share their own personal experiences. She has had donors tell her stories about how they lost children to drug addiction or spent a season of their life being homeless. They trusted her with the personal reasons why they wanted to give to her organization.
"It's beautiful to walk with people along their journey and see how giving back to those organizations can be so life changing to them," Sara said.
But generosity isn't just something Sara asks other people to participate in. She believes in practicing what she preaches, and as someone working in donor relations, she believes it's important to give. It's something she takes seriously for herself and her own family. Sara and her husband have made generosity a priority.
"The act of generosity is part of my faith walk, and without it my faith is incomplete," Sara declared. "Adding generosity into your faith walk increases your faith and commitment and helps you see the world differently. It can impact both the local and global church. This is what I love."
Sara first donated to Christianity Today because of this generosity.
She feels strongly about giving to CT, because "I don't want to just be a consumer, but I want to give back to the organizations that are feeding me spiritually and helping me grow in my faith. I see CT as one of those organizations."
One CT project that helped Sara grow spiritually this past year was The Rise and Fall of Mars Hill podcast. Sara would listen to new episodes as they came out and then discuss them with her friends. One aspect of the podcast that moved Sara and her friends was how it modeled accountability, especially accountability around abuse.
"There aren't a lot of organizations doing that right now," she said. "Taking responsibility for hard things or speaking out against them. It's important to be accountable to God and ourselves as a church family, and I see CT doing that. I believe this is important and life-changing work. I wanted to give to CT to see similar things to The Rise and Fall of Mars Hill come to fruition."
Sara also loves how CT has increased its focus on the global church. Christianity is a global religion, but Sara has seen how the American church tends to focus too much on itself. She is grateful CT is helping adjust that focus by reporting on the global church and creating content like The Globe Issue.
When asked what pieces from CT had recently moved her, Sara mentioned the article "If Troubled, Look for God's Comfort. If Restless, Look for His Lordship.", and how she continued to think about the article weeks after she read it.
She also mentioned "Go Ahead. Pray for Putin's Demise" and how the humor and lightheartedness to the war in Ukraine helped her bring to light and process through all that was happening in the world.
As Sara continued to grow and learn from Christianity Today's content, she and her family felt compelled to give to the ministry. Sara not only wanted to consume what CT was creating, but to contribute so CT can continue to create the kind of content that she loved.
Sara's generosity to Christianity Today will allow CT to grow and impact even more people. As Sara said, "The ministry of generosity is life changing."
Caitlin Edwards is marketing and sales manager at Christianity Today.