Rasool Berry Sees Christianity Today Making an 'Earnest Attempt' to Expand the Tent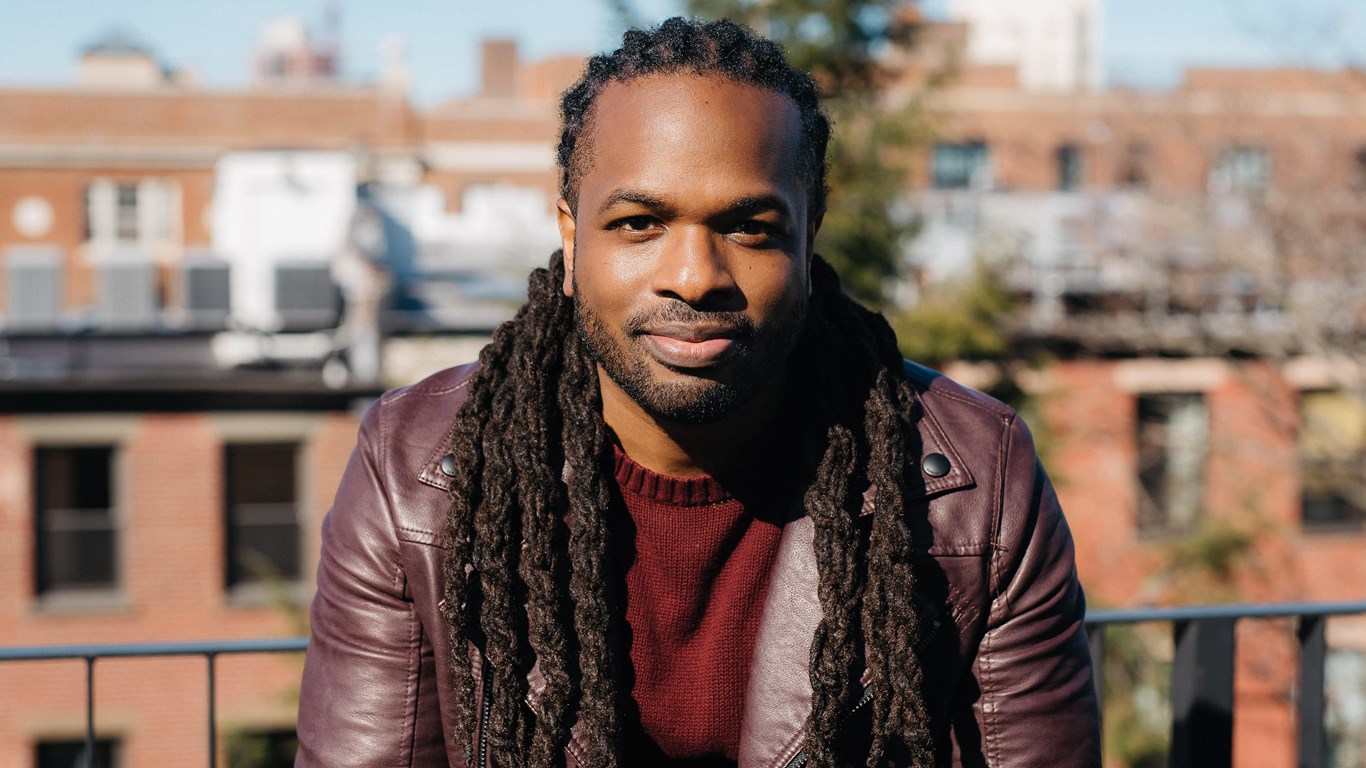 Image: Photo courtesy of Rasool Berry
"Christianity Today is a beacon of light, demonstrating what it can look like to amplify the voices of those who aren't typically heard."
Several years ago, Rasool Berry traveled to five countries around the world and asked locals about their relationship with Jesus. His trip turned into a documentary with Our Daily Bread Ministries (ODBM) called In Pursuit of Jesus.
"I realized I love listening to people's stories," said Berry, who now serves as teaching pastor at New York City's the Bridge Church and is ODBM's director of partnerships and content development. "I love learning from people and seeing the expansiveness of what it looks like for faith to be influenced by engaging with culture."
After returning from his trip, Berry reached out to a friend at ODBM and began brainstorming about a potential podcast.
"What if we addressed issues of the intersection of faith and culture, but did so in a way that was not accusatory, or adding toxicity, but in a way that you could really hear them?" Berry wondered.
This September, Where Ya From? is launching its fifth season and is produced as part of a partnership with ODBM and Christianity Today.
The show's name comes from Berry's first question for guests.
The majority of Where Ya From? guests are Christian theologians, thought leaders, and musicians, including Lecrae and Jemar Tisby, along with some surprises like sports analyst Chris Broussard. Berry calls the show a "slow burn" and paints it as a place where people can talk beyond their successes or the things that made them famous.
"We have hopefully modeled and encouraged and inspired people to be more empathetic about who these guests are as people, even if you don't agree with everything that they say or how their faith was formed," Berry said. "In our polarized times, this is a valuable spiritual discipline to develop."
For those wondering where to start among the show's 49 episodes, three interviews from the past season resonated deeply with Berry:

Cuban theologian Justo González: "Talk about living history! He was in seminary looking out the window when he saw Castro's troops fighting to take over Cuba. He brings up the fact that he served in Puerto Rico as Martin Luther King Jr.'s interpreter. He kind of joked about how it was difficult to be his interpreter, because he speaks in long flowing sentences and he would have to tell him to stop so that he could break it down in Spanish."

Rebecca McLaughlin: "Her book won Book of the Year for Christianity Today a couple of years ago. It was really cool to hear from someone so thoughtful and passionate about ideas and literature and how that more broadly fits into faith."

Joyce Dinkins: "Her grandparents were enslaved, because her grandfather had her father late in life and her father had her late in life. It's rare for me to meet someone from that generation who literally can recall that their grandparent was in bondage and be able to talk about how that informs her life."
On a personal level, Berry says that hosting the podcast has "deepened my faith."
"I'm grateful for the privilege of seeing how God meets people in so many creative and dynamic ways, both through dark moments in their life, but also to see the beautifully rich tapestry that is the kingdom of God," he said.
Prior to settling in New York City, Berry briefly taught first grade in Philadelphia while also starting a Bible study at his alma mater, the University of Pennsylvania. Soon after, he moved to Washington, DC, to serve in campus ministry at Howard University. He continued working with students in Orlando and Indiana, often through music, and at one point even put out an album.
In 2015, he moved to New York City to join a pastoral team at a congregation in Brooklyn.
"This was in the wake of a lot of the complex conversations and tensions around race and justice and faith, postmodernism, and secularism," he said.
In 2021, he joined ODBM, where he continues to put out music and write devotionals. His most recent project, however, was a Juneteenth documentary that PBS recently picked up.
"One of the reasons we're so excited to partner with CT is because CT's Big Tent Initiative also seeks to extend the invitation to those who have historically been left out of it," Berry said. "The vision to help the church intentionally engage the thorny topics of today with grit and grace is a common ethos we share."
"Though African Americans are statistically the most churchgoing and Bible-reading demographic in the US, sadly, much Christian literature doesn't reflect our contributions, stories, or concerns," he said. "CT is a rare space where I see earnest attempts to bring in Black contributors and content creators."
Even prior to collaborating with CT, Berry was a subscriber.
"I had always appreciated the desire and the attempt to highlight stories from the global body of Christ," he said. "This was meaningful to me and I appreciated the articles, even when they spoke to complicated issues that not everyone might have been excited about. I've appreciated the sense of missional integrity that I've seen with CT, even prior to getting involved, which is why I was excited to see that partnership develop and strengthen."
Reflecting on CT's other podcasts, most notably The Rise and Fall of Mars Hill, The Russell Moore Show, and Heather Thompson Day's Viral Jesus, Berry said, "I am honored to be able to share a sense of space with them. I appreciate the synergy in the mission between ODBM and CT in terms of using media in creative ways to highlight stories of faith and to inspire."
Beyond the podcasts, Berry has also enjoyed working with Ed Gilbreath, CT's vice president of strategic partnerships. Last year, Gilbreath and Berry worked together to organize webinars about Black History Month and why Juneteenth should matter to the church.
In March 2023, Berry, along with nearly two dozen other Christian leaders and CT employees, attended a meeting convened by CT's new chief impact officer, Nicole Martin, to discuss CT's Big Tent Initiative. The roundtable offered a space for many to share their opinions and feedback about the history of the ministry and its work to become more diverse.
"The Global South is now the center of Christianity, and yet Western Anglo institutions are the primary drivers of influence, money, and power," Berry said. "Too often the loudest voices of Christianity don't represent those people and places."
In the midst of this reality, "Christianity Today is a beacon of light, demonstrating what it can look like to amplify the voices of those who aren't typically heard," he said. "Of course, there's always room for growth. But I appreciate what I see as an earnest attempt. That's encouraging to me."